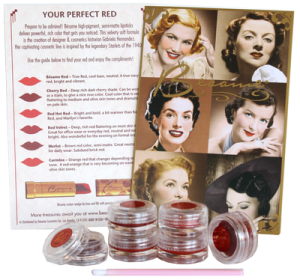 All the fashion and fashion related writing this week seems to be about women who exude power. I don't know if it's the political stuff going on or the change in the season, but it's been everywhere this week. I was thinking about this as I did two things this week that I've never done before — bought red lipstick and dyed my hair. I'll put up pictures next week, but I will admit that my new hair makes me feel a tiny bit more cool and powerful than before. That said, if anyone has any advice regarding maintaining dyed hair I'd love to hear it.
No matter what political part of the spectrum you subscribe to, it's hard to deny that Michelle Obama looked amazing for her convention speech. I'm always fascinated by the messages that people's clothing sends, and this article has a great analysis of what her dress really meant. Is pink really a "politically neutral" color? I think that's such a bizarre idea.
Speaking of pink, I ran into these panties as a result of The Lingerie Addict's spotlight on this Etsy designer and I'm in love with these. They seem like the perfect pair of panties for dancing dreamily around the house, or for channeling your inner Disney princess.
Speaking of Disney princesses, did you know that being a party princess is a job? A real life party princess has come out of the woodwork and is telling all about her fascinating job. It sounds like a mixture of hilarious, annoying, surreal, and occasionally terribly moving moments.
Of course, there are lots of different sorts of princesses! If you're a Game of Thrones nerd, you'll love this. Someone has finally put together a tutorial on how to get Khaleesi's look. If I had any reason to dress up for Halloween I would be all over this.