I was so excited when I first discovered Beaujais. It's rare to see a designer specifically take on the challenge of pretty and supportive bras for D-GG cups, and even rarer to see a company making the bras by hand with luxury English fabrics. My favorite sets are the jet black Inkling set and the blue Smokey Taboo set, both of which are featured below. The master designer behind Beaujais, Alice Warner, works out of her studio in the Cotswalds and launched her first collection this fall. I was lucky enough to get a chance to ask Alice some questions about Beaujais, as well as the secrets to constructing the perfect bra for the full-busted woman.
Holly: What are the challenges when you design lingerie for larger bust sizes? How do you balance the structural elements with the stylistic ones?
Alice: The main challenge, as you would expect, is ensuring that the lingerie is supportive enough for larger cup sizes, whilst keeping the design and styling directional and sexy. A lot of time has been spent developing shapes that really work to both of these ends, so that the lingerie can be 'barely there' and yet comfortable enough to wear all day, even in larger cup sizes.
It can sometimes be that a detail that looks cute on a smaller size looks completely lost on the bigger sizes, so you have to be careful that designs translate well over the whole size range. The structural elements are so key in larger sizes, you really need to use these as the 'foundations' and build from there, adding in the stylistic elements and yet visualizing these from the outset – it certainly is a challenge, but one I'm really passionate about, so it is a really exciting process.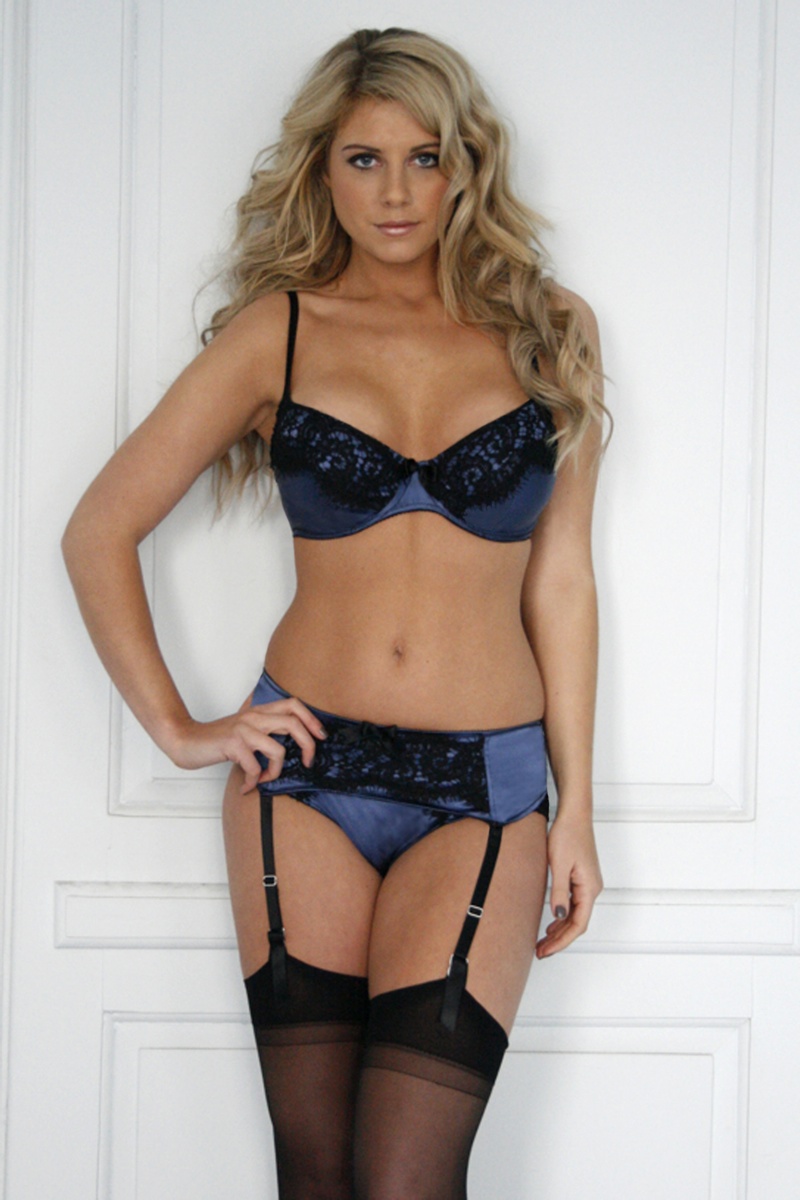 Holly: As a brand, you focus on ethical production that stays within the UK. Does this present any limitations when you're designing lingerie? Does this influence what materials you use?

Alice: I wouldn't say UK production places any limitations on the designs – in fact it is an advantage as the communications are easier and I am often there overseeing sampling and production so it is fantastic as I can see how well designs work as they are being created and make any necessary changes there and then – it makes the design process more organic and in many ways more exciting.
Ethical production is an issue that is very important to me but it is something that becomes harder the further down the line you go with it – with so many components in lingerie it is almost impossible to know the ethical back-story of every thread, slider and fibre. I try my best – only using ethical UK production, and visiting the places where the components are made where possible. I use a fantastic supplier of elastic only ten minutes drive from the studio, and try to incorporate lace trims where possible from the last remaining English lace factory. I would say that a desire to source components as locally as possible does filter through and influences the materials used, but having said that I would not allow the designs to be compromised by this. We use sumptuous silks and the finest French Leavers laces to give the ultimate in luxurious comfort, using some of the same lace suppliers as were used for Kate Middleton's wedding dress.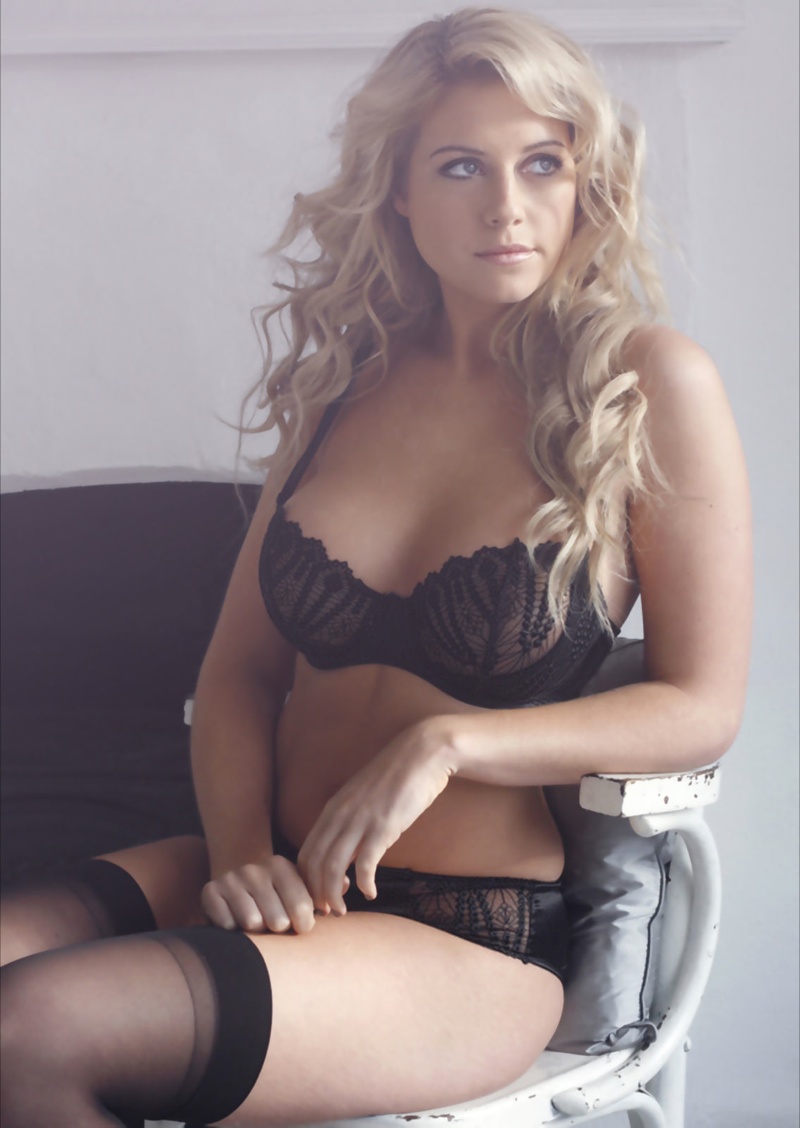 Holly: What's next for Beaujais? Do you have any big goals for Beaujais going forward?
I have big dreams for Beaujais but am taking small steps towards these – every day is a learning curve so I don't want to overstretch myself.
I think the big goal really is to make a difference – there's nothing more rewarding than making people happy and it really makes my day when someone tries one of our bras and it makes them feel good about themselves and look their best. I have never understood why women with bigger busts are so often only given the choice of ugly, unwieldy bras – we deserve better, so it is hoped with Beaujais we can help women showcase their assets to their full potential.
I would love to see us taking on more stockists in future and for Beaujais to become the destination label for fuller busted ladies wanting desirable, luxurious lingerie.
Beaujais lingerie comes in 28-36 back sizes, and D-GG cups. More information about how to buy their pieces can be found at their gorgeous website here.