What do you get when you combine an old Marlene Dietrich song and an amazing lingerie designer? Some of the most innovative large cup lingerie on the market, of course.
As soon as I saw Fraulein Annie's lingerie line, I was hooked. Their pieces oozed old Hollywood glamour, and looked like something out of Cabaret. It's rare to run across large cup lingerie with such a strong point of view, so last week I caught up with the creator of Fraulein Annie, Frauke Nagel, to get the story behind this unique brand.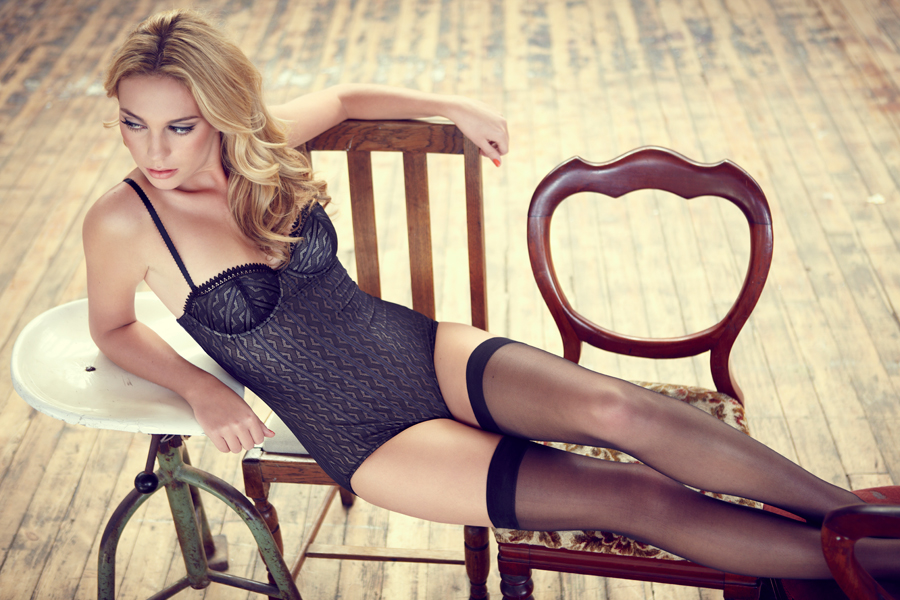 Holly: What drew you to the styles of early 20th century Berlin for your lingerie line?
Frauke: It's an era that I find intriguing and inspiring since I found a book about it in the library at art-college during my studies. Berlin was the creative hot spot of Europe at that time. It was extreme and outrageous, also very stylish and eccentric. I love the clean, streamlined style of art deco that I enjoy translating into undergarments.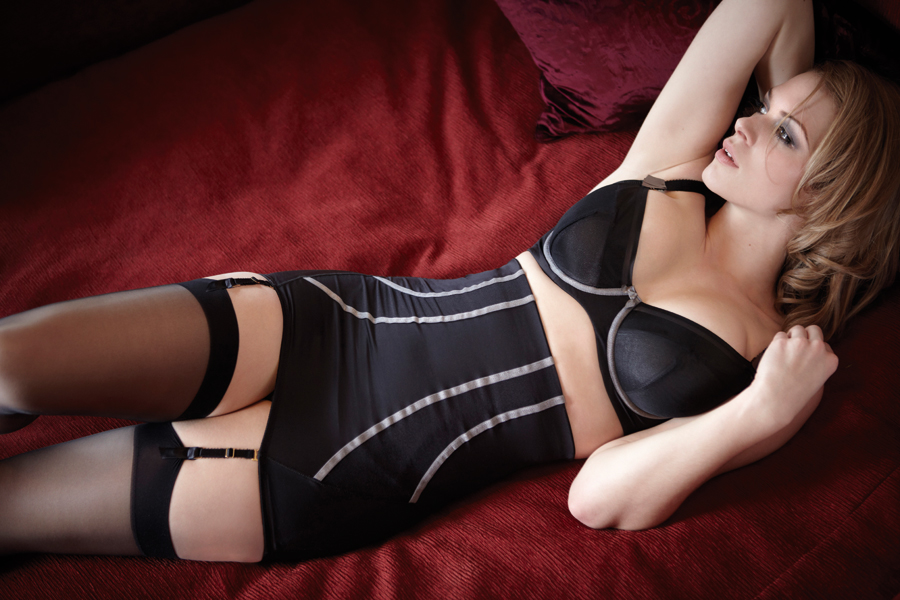 Holly: What are the challenges that you face when designing lingerie for a wide range of cup sizes? Are there any challenges that are particular to the E-G cup pieces?
Frauke: I embrace the development of larger sizes. It's almost like architecture, you have to think about distribution of weight and a supportive construction and the right material that does the job.  To offer a wide range of sizes is a nightmare though from a manufacturing point of view. It's very difficult to handle logistically – expensive and almost impossible for an independent designer with small production quantities.  But I feel passionate about giving women the choice and don't want to design for certain sizes or build only. The range includes cup sizes from A to G including the DD and FF. In the future, I want to branch out into more band sizes but I have to stick to 32 to 38 for now.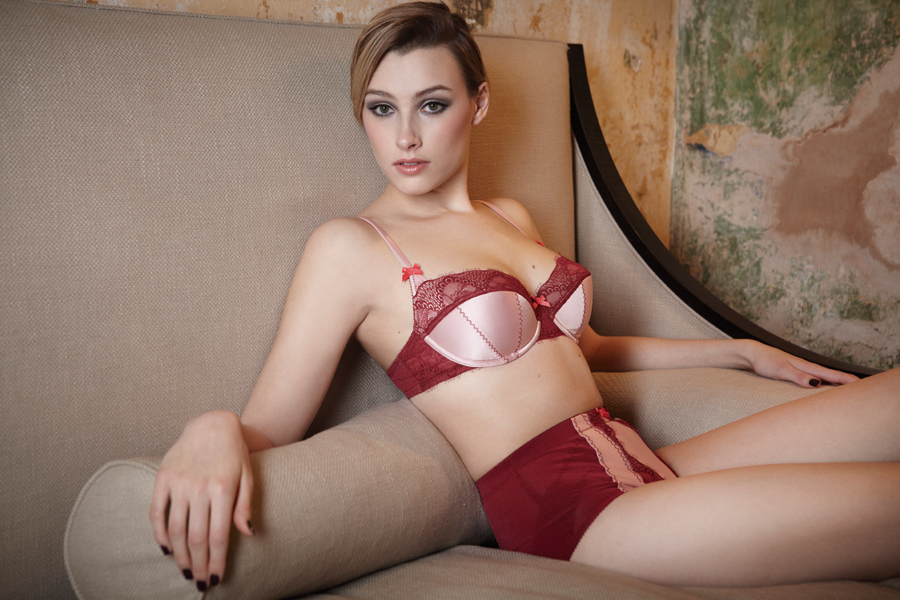 Holly: What's next for Fraulein Annie? What sort of colors and pieces will we see next season?
Frauke: Film and music are always at the heart of the brand and for next fall, we'll create a love story with suspense and drama. The colours will reflect that mood. We'll show new bras, in particular a new non padded style for larger cups following the request of retailers in the US and Germany. I'm looking forward to the next photo shoot that will be very creative.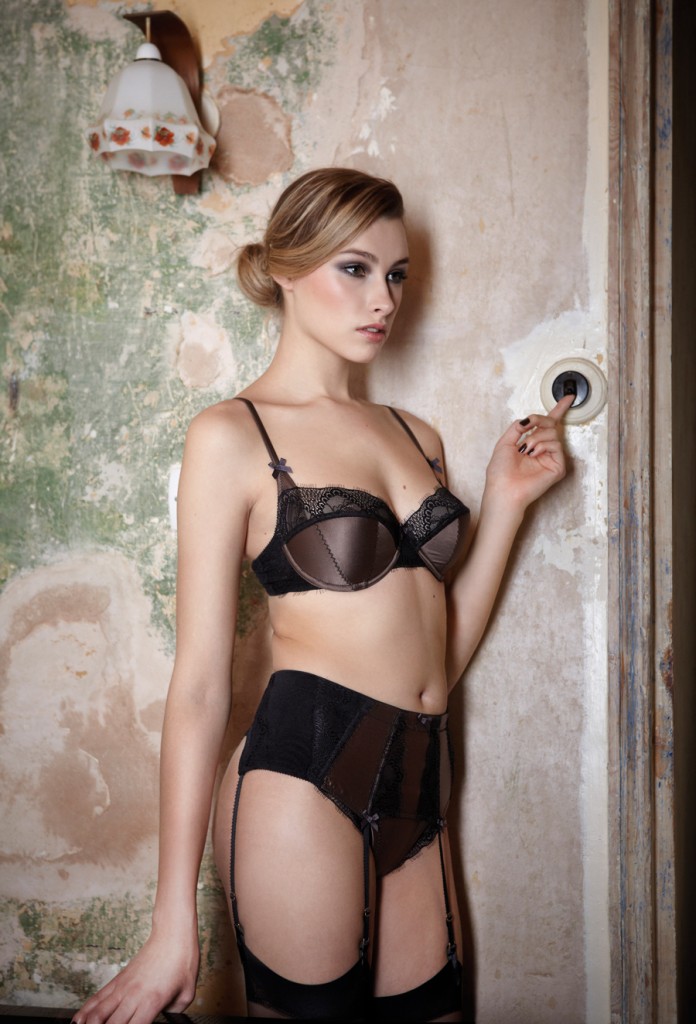 If you ever wanted to witness a photo shoot and live in England, you can win to be invited and watch the team at work. Just email [email protected] with your bra and dress size, and we'll give away a lingerie set as well. Good luck!
What are your favorite Fraulein Annie pieces? The Falling In Love set with suspender belt in Blush is at the top of my must have list right now. 
Fraulein Annie is available in A-G cups, in a 32-38 back range. Select pieces are currently on sale at Figleaves.