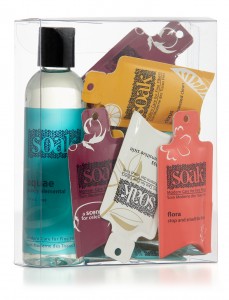 I'm turning 26 today, so I thought we'd have a little giveaway fun this week to start the holiday season off right!
I'm a big fan of Soak Wash for lots of reasons, so I was pretty stoked when they offered to sponsor my birthday giveaway. Lots of lingerie lovers don't think about cleaning their lingerie, but there are actually lots of different lingerie wash options out there. After going through several, Soak is definitely my favorite.
They make a ton of great scents, and it only takes about a teaspoon of Soak to wash a tub full of lingerie. My current favorite scent is Celebration, but I'm looking forward to trying Unleashed and Citrus soon as well. The best feature of Soak Wash is that you don't have to rinse your lingerie once you've soaked it. This means that when your lingerie dries, it smells yummy and extra clean. You also save water and time.
I use Soak on my lingerie and my sweaters, but I've also taken to using it on my sheets to make them smell great. They also have a nice range of other products, including high-quality knitting sets, their Phil and Carrie buckets (for lingerie and knitting respectively), and their heel moisturizers that I have fallen in love with.
But you don't have to take my word for it, as Levar Burton would say. This week I'm giving away a Soak gift set to two winners! Didy will be the gamesmaster/contest runner and will be working diligently throughout the week to monitor things.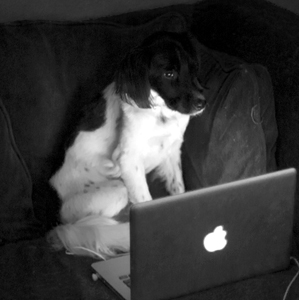 Here are the rules:
You have five ways to enter:
1. "Like" The Full Figured Chest on Facebook here.
2. Follow me on Twitter @fullfigurechest.
3. "Like" Soak Wash on Facebook here.
4. Follow Soak Wash on Twitter @SoakWash.
5. Leave a comment with the links to the other ways you've entered and how you would use Soak Wash, or just leave a comment for Didy saying how you'd use Soak Wash if you hate dealing with social media.
The contest will run from Sunday the 26th to midnight on Sunday December 4th. Didy will pick two winners using the random number generator and then email you so I can send your gift set!
Get it? Got it? Good. Let's get started!