I've talked a lot about how much I love Elle Macpherson Intimates on various websites, so I was thrilled to find out that the same parent brand who produced Elle Macpherson also made a second D through G line! DimitySo is a D through G line from Bendon, a New Zealand mega brand that also owns Pleasure State and Pleasure State VIP.
DimitySo very kindly offered to send me their Pepper Dream convertible strapless bra to try out before their brand relaunches as Evollove in August. I was really excited about this bra, because I had read that they were cut very much like my Elle Macpherson ones. Knowing that, I went up a band size to a 36.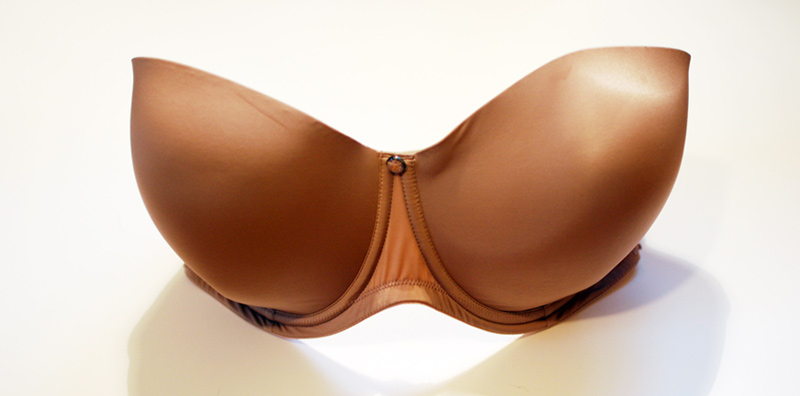 This bra is a moulded cup bra, which I like. It pairs wonderfully with my shapewear, and doesn't show under dresses. It also gives me a nice shape beyond the supportive band.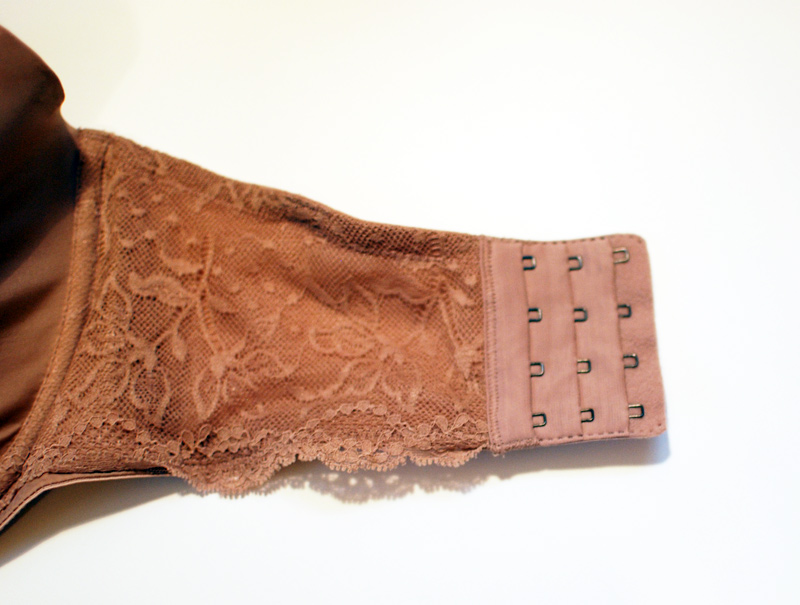 Here's my favorite feature: four sets of hooks on the back! I normally like small sets of hooks, but when you're wearing a strapless you want it to stay in place. I had to chase after Didy in this bra the other day and it stayed in place beautifully.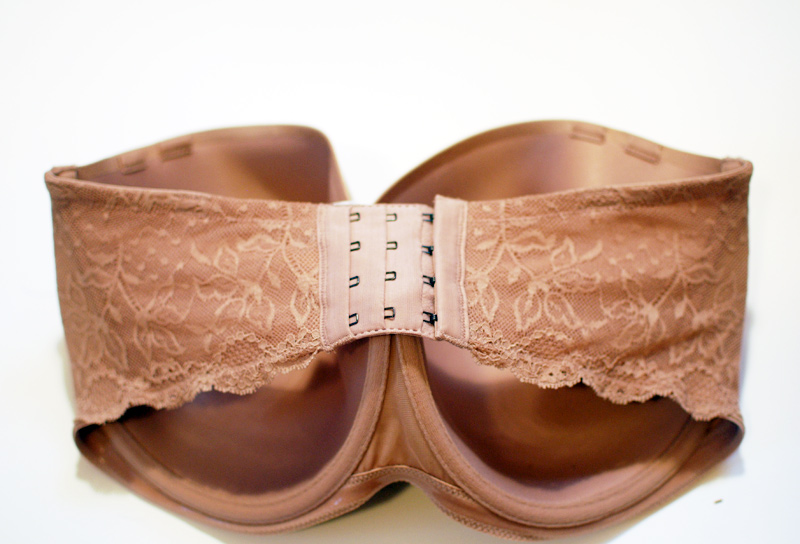 If the high cut sides of Elle Macpherson bras bother you but you like their shape otherwise, DimitySo/Evollove may be the brand for you. This bra feels exactly like the Elle Macphersons, but with lower sides. Sadly, the convertible element doesn't work for me. It fits perfectly as a strapless, but as soon as I try it with straps I get the dreaded quadraboob.  I don't wear halter tops, so I don't really have a need for a convertible bra anyway.
I love this bra, and I've worn it a lot. I'm even more excited about the new Evollove line now that I've seen the photos of the new sets. They're focusing on gorgeous and colorful patterns, and I'm hooked already. I'm already making plans to get my hands on Bird Song set as soon as it comes out.
The Pepper Dream Strapless bra can be purchased at:
La Jolie, 401 Winkham Road, Melbourne, FL 32935