I reviewed the gorgeous Miss Mandalay Tilly bra ages ago, and while I loved the bra I had commented that I needed a 34GG instead of a 34G. Unfortunately, this brand is known to run small in the cup. When Cha from Large Cup Lingerie offered me a 34GG Paris Moulin bra to try, I was thrilled.
I opted for one size up in the cup from the Tilly, and one size down in the thong. Both were absolutely the right decision. This set was a great fit, and gorgeous to boot.
But first, we'll begin at the beginning. This was one of the few times I've opened a lingerie package and been totally surprised by what turned up. I've been on a big mesh lingerie kick lately, and this set is definitely more mesh than satin. If you look at the Miss Mandalay promotional pics and the ones that I took, I think you can see the difference.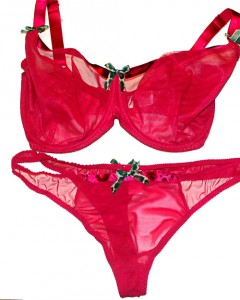 I actually think the set is sexier in person, and the leopard details definitely stand out more. This is my first piece of lingerie that involves leopard print, and I see why so many women are fans.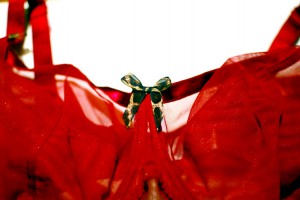 One of the things I really like about Miss Mandalay bras is that their underwires are really comfortable. I'm not sure if they're thinner or a slightly different shape, but it really works for me. I can happily wear this set all day and not have it dig in anywhere. I've washed it once, and it came out really nicely.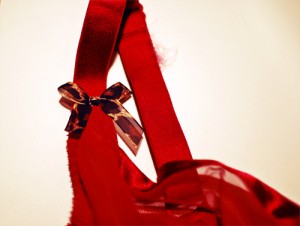 Depending on how racy you like your lingerie, this will be great set for everyday wear or a sexy bedroom set. It's very supportive, but I know some people aren't fans of wearing fully mesh bras to work.
This set has definitely sold me on Miss Mandalay as a company, and I'm almost ready to be brave and order one of their beautiful bikinis. I'm love that Cha carries such a wide range of their sets, and that her shipping to the US is so easy.