One of the comments I hear the most when I talk about made to measure lingerie is that "it's all soft cup bras and panties".  These kinds of comments always make me sad, because the made to measure and independent lingerie world is pretty huge these days. Independent designers are catering to a wide range of tastes and sizes now, and many are branching out or adding new spins to traditional pieces.
There are literally thousands of options to choose from, especially once you start looking online. If you're into causes, there is locally made or eco-friendly lingerie. If you're into traditional lace, linen, bondage style lingerie, latex, silk, satin, chiffon, beaded, or fringed lingerie it's all out there. I obviously can't cover everything today, so here are a few of my favorites.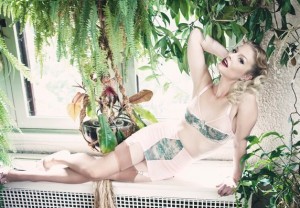 Dottie's Delights is literally making the old new again. Her new Garden Party Girdle Skirt repurposes vintage deadstock satin and splices it into an entirely new piece. It's retro with a whole new look.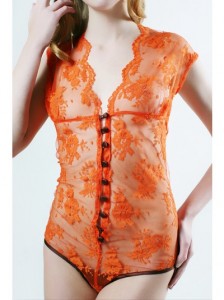 If vintage isn't your thing, there's always lace. Sonata is taking the lace lingerie tradition in a whole new direction with their sheer and colorful bodysuits. They're marketed as bedroom pieces, but my favorite way to wear mine is with a matching tank under it and a pencil skirt. These bodysuits can be made to order to anyone's measurements, and look great on everyone.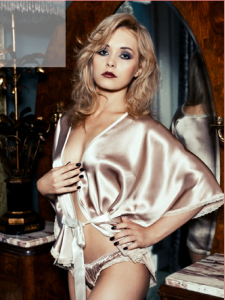 Ayten Gasson is one of the few lingerie businesses making everything in the UK, and her stuff is absolutely gorgeous. Her bras don't work for me (although I've heard rave reviews of them from lots of people), but I'm a huge fan of her bed jackets and panties. I throw them over tons of shirts and skirts, and I always get compliments on them.
I've only touched on a few designers today, but there's a treasure trove of incredibly creative and gorgeous lingerie out there in all categories. You can find everything from latex lingerie to traditional bridal sets now and have them all made to order in your size.
Like what you see from Ayten Gasson? Check back on Friday for our giveaway!