We've been talking about made to measure all week and tomorrow we'll be launching the giveaway! I thought today we'd bridge the gap by covering some of the best made to measure pieces of the past year or so. If you want a great place to start, these designers all come highly recommended.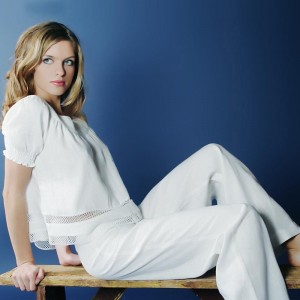 Sonata Lingerie:
Sonata is known for their intricate lacework, but their line contains so much more than just gorgeous lace pieces. I'm a particular fan of their linen collection, but they make swimwear as well. All of their pieces can be made to measure, and all are extremely figure flattering. Their bodysuits also work well as sheer blouses!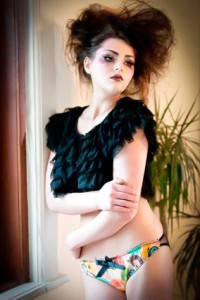 Knickerocker:
Amuse-Bouche Lingerie:
Amuse-Bouche Lingerie is a great source for bridal lingerie with vintage flair. All of her pieces are made to measure, and many are completely custom. She's wonderful to work with, and her knickers are beautiful enough to frame.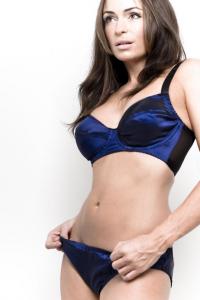 Louise Ferdinand Lingerie:
This is the only made to measure bra company that I know of out there, and they make beautiful and interesting bras in a huge range of sizes. They currently make D-K cups in 28 to 38 band sizes. Their basics line is stellar, but they're now branching out into trendier items as well.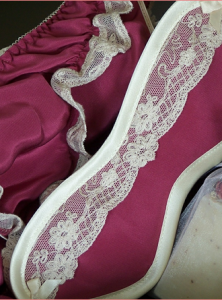 Ayten Gasson Lingerie:
Ayten Gasson Lingerie is all about the details. Ayten produces all of her lingerie with fabrics sourced in the UK right down to her Nottingham lace. She's equally passionate about lingerie and local production and has been at the forefront of the movement in the UK to produce more lingerie locally. I own several of her bed jackets and wear them often but I also love her boxed gift sets. They contain silk undies, a silk sleepmask and luxurious soaps.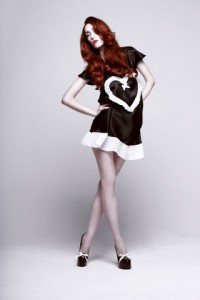 LouLou Loves You:
LouLou Loves You makes girly lingerie inspired by Disney movies and grown up fashion trends. Her pieces are adorable and easy to wear, with a nice retro feel. This nightdress is one of my all time favorites of hers.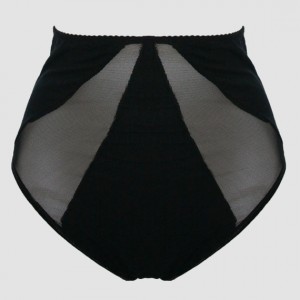 Rebecca Ansah
Rebecca Ansah lingerie goes beyond style and a strong viewpoint; her mesh and jersey pieces are some of the most comfortable things I've ever worn. Her first collection focused on black mesh/jersey and blue silk combinations and immediately started showing up on major television shows in the UK. If you're looking for something fresh, make sure to pick up a piece by this designer with an incredibly bright future ahead of her.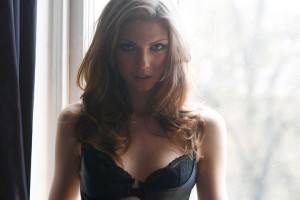 Lilly Wiggler Lingerie:
Lilly Wiggler is producing some of the most interesting bras on the market and has recently branched into some incredible full body pieces. She's recently scaled back her size range in bras, but I'm hoping that she'll expand it again in the future. If she does, this Mina bra is first on my list.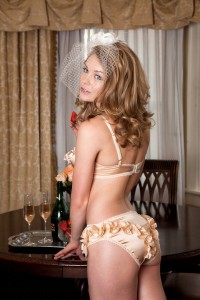 Toad Lillie Lingerie:
Toad Lillie is all about the tease and reveal. Her new bridal collection takes this to a whole new level with sheers, silks and flirty ruffles. If you're looking for a truly special treat or to make an impression, this is the line to check out.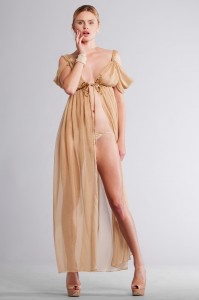 La Lilouche Lingerie:
La Lilouche makes incredibly wearable pieces that still feel like something out of the Arabian Nights. Her latest collection is no exception. Her Greek influences and delicate beading make each piece something extra special. This Goldie Gown is part of her newest collection and will be available for purchase in late June.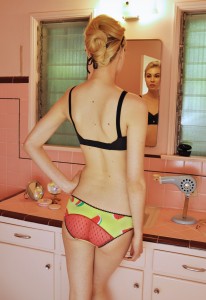 Knickerocker:
Knickerocker is an incredibly popular designer, which means her stuff generally sells fast. Her focus is on affordable everyday underwear that oozes personality. She happily makes her items to measure as well, and will sometimes even offer variations on an item if you ask nicely.