So Florida got tropical storm Debby and Mississipi got…nothing. As of today, we're looking ahead to 10 days of nearly 100 degree temperatures without a break. I've never lived in a place where huge rainstorms were welcomed with open arms before, but I'm starting to understand why people are such a fan of them. It doesn't help that I've spent most of the past two weeks in situations that require conservative necklines, stockings and knee length skirts. Since I don't have any in person meetings this week, I'm spending it in cool comfortable clothes while living off mint iced tea. That said, I don't want to feel awkward if I have to talk to the delivery guy or walk to the farmer's market, which is why this dress is my pick of the week.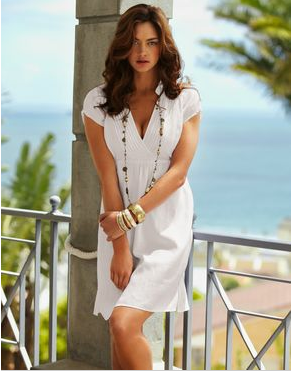 Figleaves is such a friendly retailer for full busted women so I shouldn't have been surprised to find out that we've even been thoughtfully included in their linen dress line. This dress has no buttons unlike their other offerings, but also features an elasticated underbust for comfort. I'd wear this with a colorful belt, some casual gold jewelry and my new sandals that I just got.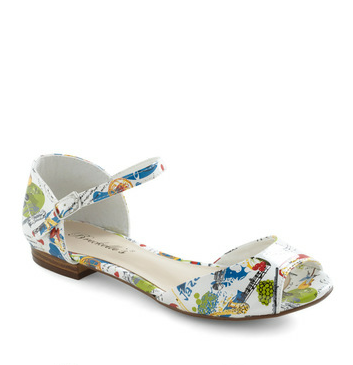 What do you wear to beat the heat?