I don't often hear follow up from my giveaways, but one of the Claudette team sent me this email this morning and I thought it was worth putting up here. Victoria was the winner of the  Neon Dessous set earlier this month, and Lindsey from the Claudette team sent me an update with some fun pictures.
Here's what she has to say:
The lucky girl who won your contest lived near by so I offered for her to come in for a fitting at our offices and to pick up her set. She walked in thinking she was a 34C and long behold ended up being a 32DD. Her mom even got fitted and thought she was a 38B and walked away in a 34E! They were both so happy and excited she won!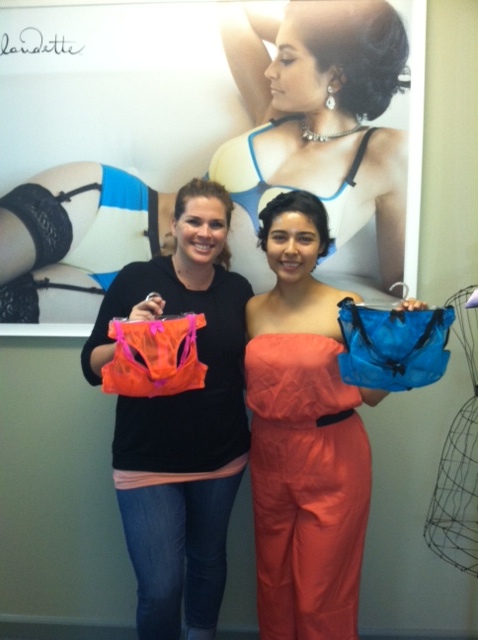 I'm so glad that Victoria got a great lingerie set and that Claudette refit two people into the right size! Thanks again to Claudette for sponsoring the giveaway.