Did this feel like an extra long week to anyone else? July is like the Tuesday of the calendar year for me. As a result, this week's roundup may be skewed towards the fun and frivolous rather than more practical topics.
Nerve has ranked the Disney Princesses from least to most feminist. I'm a little upset that all of my favorites don't rank very highly. Despite their unfeminist actions, Cinderella and Ariel will always reign supreme.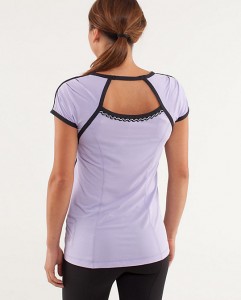 StackDD+ featured this exercise top this week. I really like it! The only problem is the price tag. It's hard to find athletic wear for full busted women and when you do find pieces they tend to be higher priced. Has anyone had any luck with more mainstream stuff at lower price points?
I found this great interview this week with a woman who worked in Playboy's advertising department in the 1960's. It's a fascinating read. Fans of Mad Men should check it out.
In more literary news, I found this great set of texts from Scarlet O'Hara. I've been boning up on my Southern literature this year and just finished Gone With the Wind, so these cracked me up.
The Lingerie Journal and BralaMode have announced that they're starting a new site called The Lingerie Alliance. The site will help lingerie professionals connect and learn more about other facets of the industry. What I'm really excited about is that they're specifically including bloggers as a legitimate part of the industry, which is a pretty progressive move.
Figleaves is having a huge sale this week and has lots of full bust bras in larger cup sizes left! If you want to pick up some end of season bargins, this is definitely the time to do it.
Happy Friday everyone! Who is your favorite Disney princess and why?