If your answer to the question in the title was around 100 years old, you'll be interested to know that an Austrian Castle may have proven us all wrong. A garment that resembles the modern day bra has been discovered and dates back to the 15th century! As a history and lingerie nerd this brings joy to my heart.
There is a new full bust brand coming out in August! Curveturiere Intimates will start with band sizes 32 through 50 and cup sizes D through K. I was lucky enough to talk with the founders of the brand earlier this week and I will post the full interview next week. In the meantime, here are some preview pictures to whet your appetite. The bra in the second pictures is actually a camisole bra! To get updates on this brand new line, check out their Facebook page here.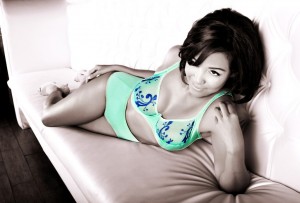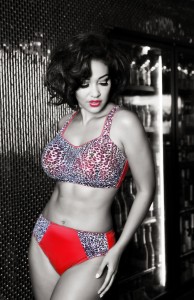 Speaking of bras, are women really this desperate to get rid of theirs at the end of the day? I'm tempted to say that if you feel like that you must be wearing the wrong size, but I also realize that not every woman gets as excited about lingerie as I do. Where do you fall on the bra loving/hating scale?
This piece on quirky style basics really spoke to me. How do you show your personality with your clothing? I realize that I mostly use accessories, although they aren't as flashy as some of the ones featured in this article. Also, if anyone wants to send me that typeface inspired Kate Spade bag they should feel free to do so. It's amazing.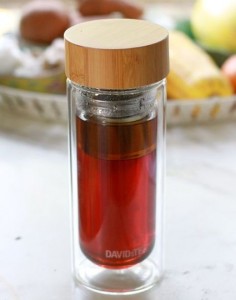 If you follow me on Twitter, you'll know that I'm kind of tea obsessed. I love this super sophisticated travel thermos from DavidsTea. My only concern is that the largest size it comes in is 16 ounces, which seems small when I think about the giant soup mug of tea I drink in the morning.