I'm fascinated by the relationship that women have with activewear and body size, especially when it comes to plus size women. Remember all those photos that came out of poor Jessica Simpson outside the gym post-baby? I saw articles featuring that set of photos all over the place –each of them picked apart some aspect of her appearance. Some seemed offended that she hadn't lost the baby weight, while some just couldn't believe she'd go out wearing an unflattering outfit like that. As someone who works out on a regular basis and has trouble finding flattering workout gear, I completely sympathized with Jessica Simpson. Luckily, State of Mind is trying to prove that plus size women can work out and look great doing it. I was lucky enough to be able to ask them about their unique approach to activewear as well as negative attitudes towards plus size women and exercise and how to combat them.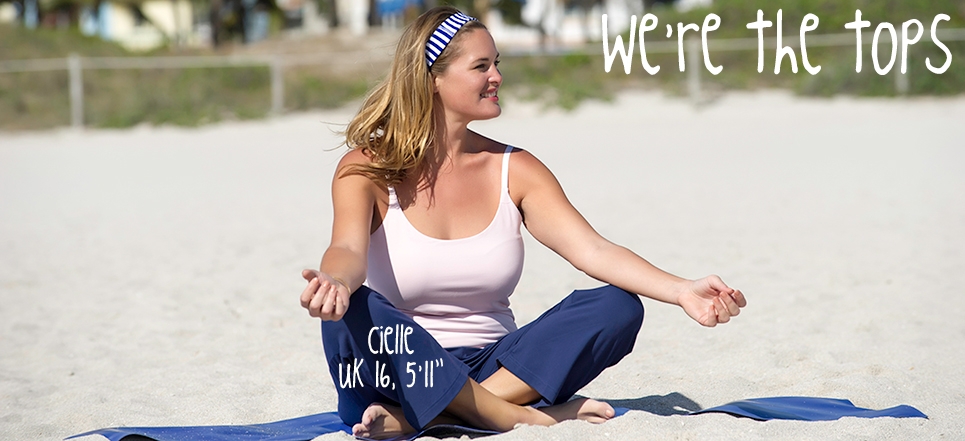 Holly: What do you think plus size women want from swimwear and activewear? How does it differ from what someone in standard sizes would want?
State of Mind: Plus size women want the same availability and variety of choice as their standard sized counterparts.  In the UK over 40% of women are size 16+ (12+ in USA) which puts them firmly into the plus size category.  It's a sad fact that these women are not catered to by most swimwear and activewear companies where they are often told that theirs is a specialist size and only available on special order (if at all!).  Many retailers don't design clothing with plus size women in mind, believing that simply making their clothes bigger will do the trick.  This does not meet the needs of plus size women who have their own requirements.  Our research has shown that their top design concerns are a) support for a fuller bust; b) longer top lengths, specially at the back, so they feel safely covered; c) ruching and other flattering design tricks such as double panels; d) tops that don't cling at the tummy or hips; e) swimwear that they can feel comfortable walking around in – our skirtini is a bestseller for the simple reason that you don't have to carry a sarong around to cover yourself up all the time.  In essence, plus size women want to feel securely tucked in, covered in all the right places and with great freedom of movement.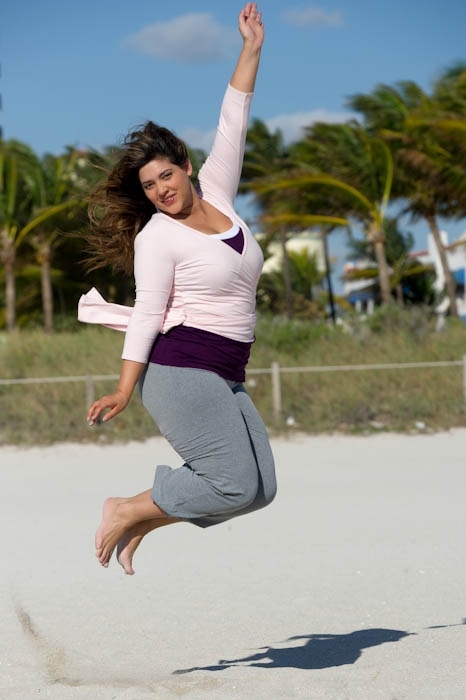 Holly: I love that you show your the dress size and height of your models on your website. What made you decide to do that and what has the reaction been?
State of Mind: Thanks! We are very proud to use plus size models and it's really important to us to communicate that with our customers by showing their size and height.  The reaction has been fabulous and we get a lot of positive comments about it.  In fact, we had a facebook 'fan' comment to us the other day about how 'fat' a size 16 is.  When we pointed out that our model is a size 18 and looks absolutely fabulous, she was very quick to reply with a "OMG – really, she looks amazing!".  It's great to change people's opinions like that.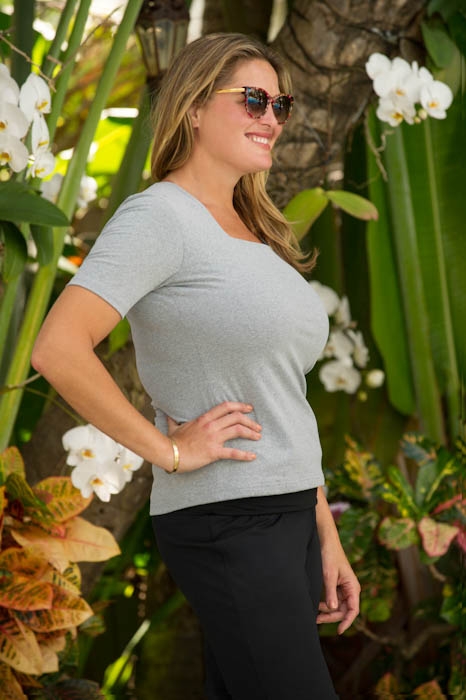 Holly:  Work out clothes take a beating due to frequent washing. You advertise your activewear as being particularly long lasting. What design and fabric choices have you made to create strong long lasting pieces?
State of Mind: We worked really hard and had to be very patient while we tested a variety of fabrics for our activewear range. We initially sourced our fabric in China but we weren't satisfied with its durability.  We now source a more expensive and long lasting Supplex© (92% polyamide 8% lycra) from Nottingham in the Uk and we are very pleased with its durability and moisture wicking performance.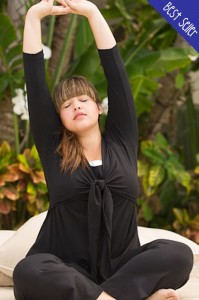 Holly: As a brand, do you feel like you have to overcome the perception that plus size women don't exercise? Do you feel like attitudes towards plus size women are changing or staying the same?
State of Mind: We created the brand State of Mind with the sole aim of empowering women to get out and get moving in the "kit to give them confidence".  Our research showed that many plus size women see the lack of appropriate workout clothing as a barrier to exercise.  We also found that many women don't believe that they 'deserve' nice work out clothing, choosing instead to wear their boyfriend's old t-shirt until they can fit into that 'cute little outfit'.  I think it's a long road towards better acceptance of the idea of plus size women being fit and active and we hope to be a part of that journey by helping women believe in themselves by giving them the right activewear to meet their goals.