Have you ever bought a bra but hesitated about buying the matching panties? Yeah, me too. What if I don't like the bikini or thong only option? What if (and let's be honest, this is often the case) the quality of the panties don't match the quality of the bra? Luckily, there's an alternative solution out there for us matching lingerie set lovers.
We can create our own.
Well, not we, because that includes those of us who can't even sew on a button. But with the power of independent designers and the internet, we can. Honestly, this has been my go to solution lately. Instead of buying the matching panties, I've either found matching or complementary options online or commissioned them from designers who do custom work. This sounds expensive, but it's really no more than buying the complete set. After all, if you're contemplating spending $25 on a pair of knickers, why not make them your dream ones?
There's a bonus to creating your own matching lingerie sets: you get to go crazy and really be you! Go for bows or buttons, or even crazy contrasting colors. Stock up on vintage high waisted briefs (my personal poison) or collect the sheerest thongs you can.
If you're stuck on where to start, here are my five favorite independent/custom panty sources online.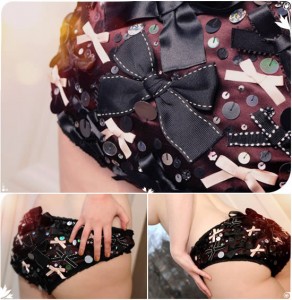 Amuse-Bouche is a one woman designer lingerie maker based out of Scotland. She has a wonderful limited selection on her website, but her real stock in trade is custom pieces. Lots of her requests are bridal, but she takes every day things as well. If you want something girly and fantastical, this is the place to go. I own the panties pictured above and they are one of my absolute favorite pairs.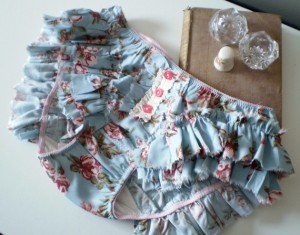 When you want fun and frilly, head to Ohhh Lulu Lingerie on Etsy. She has tons of feminine and totally affordable offerings, and even sells handmade panty packs in various styles. She carries lots of pastels but also lots of basics, which are great for mixing and matching with your favorite bras.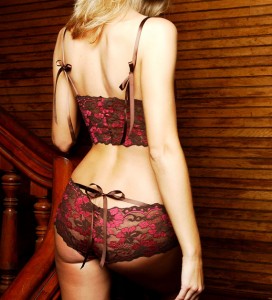 OnTheInside is another great source for cute and affordable panties to mix and match. She features lots of comfortable everyday pieces, as well as some lacier options. Prices are only slightly more than you would pay at your local Target and are long lasting and comfortable.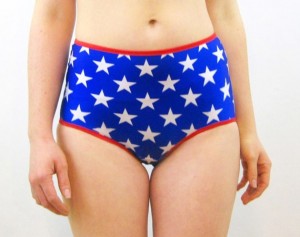 I write about Knickerocker all the time, but it's because she's truly awesome and her Etsy store is one of my favorite places to spend money. Her options range from punk to the purely romantic, and she'll happily help you pick out fabric for custom orders as well. If you're looking for panties to match a bra you've bought, just shoot her an email.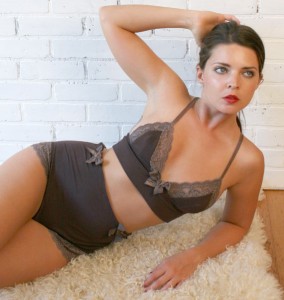 Sandmaiden focuses on natural fibers and comfortable basics. This is one of the easiest stores to shop at if you're looking to match a bra perfectly. Each style already comes with a photograph of helpful color samples and you can request custom colors easily at check out. Their prices are slightly higher than some of the other designers listed here, but they're worth it for the natural fibers and quality work.
Do you mix and match your panties? Do you always crave matching lingerie sets? Let me know in the comments.
P.S. The Lingerie Addict blog got a fantastic writeup in Vogue Italia today — with all of the writers mentioned by name! Congratulations to Cora who has done a wonderful job curating an amazing site and putting together a great team of writers. I'm proud to be one of them!