When I was a kid October meant cozy flannel pajamas, apple cider, and breaking out the winter jackets. Now that I live in a land totally devoid of real apples that is too hot for jackets, I'm hanging onto my cozy pajama traditions for dear life. I don't talk much about Southern fashion on here because even after several years I still feel like I'm figuring things out, but people don't give up their bright pastel colors for the winter here. Instead, they just layer on more colors over their summer dresses and throw some tights on underneath.
I actually picked these two items up months ago, but I've only gotten to wear them a bunch recently. Both came from Bella Bella Boutique, which is my favorite place to pick up luxury loungewear by indie designers. I'm also reviewing these two pieces together since they're perfect for a southern winter — both are light but give you that cozy feel and have what I think of as the modern southern belle aesthetic.
First up, the Plum Pretty Sugar Lounge Genie Pants in Beckoning Creature print: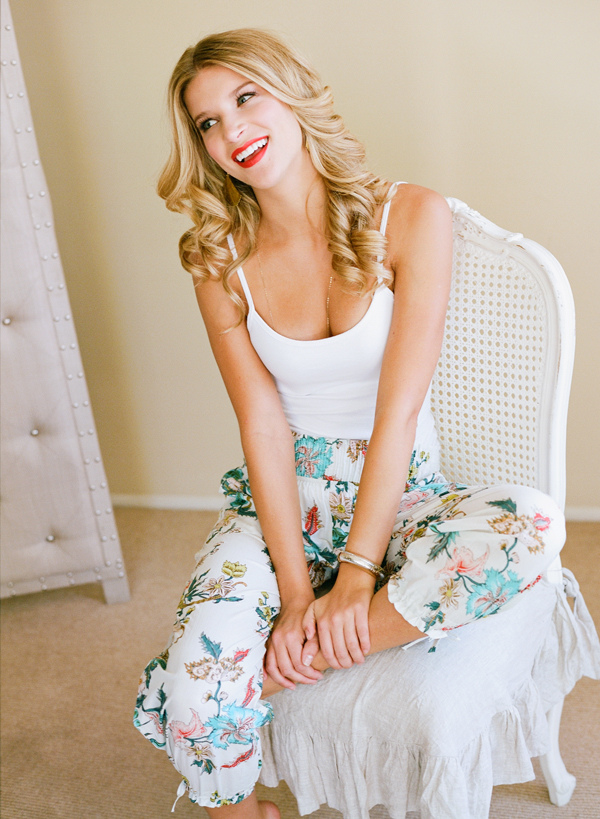 I ordered these pants in a large, and would actually go down a size in the future. They're lovely, but the waistband is seriously stretchy (I may feel this way due to my freakishly narrow hips though). Small ties cinch the bottoms around your legs for a cute take on the I Dream Of Jeannie look, and the cotton is light and airy. I really love them, and they have replaced my ratty yoga pants that I used to sleep in. The print is an explosion of floral color, which is just girly enough without being too predictable. What has surprised me the most is how well they've held up through repeated washings and lots of wear. I put mine through the washer and dryer on the delicate cycles and they do fine, which makes them much easier to care for then lots of my stuff.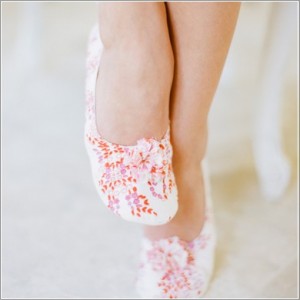 I love my pants so much that I'm definitely going to check out the matching slippers that Plum Pretty Sugar has just put out! I'm a sucker for girly slippers.
Next, we have the Priscilla Jade Hera robe in the teal/red combination: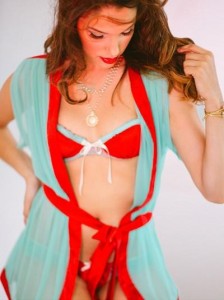 I love this Tiffany blue color. I love it even more here when it's part of a completely non-traditional color combination and infused with the edge that mesh lingerie has. The satin keeps it trendy and classy without being too staid. I ordered an XL in this robe, and again felt like I could have gone down a size. This isn't a dressing gown type robe that is meant to really cover you up fully, but it's great for lounging in and for throwing on for some post-shower glamour. It's got tons of volume, which also gives it an old fashioned romantic feel. I love Priscilla Jade's take on modern youthful lingerie every season, and I can't wait to see what she puts out next.
What's your favorite piece of loungewear? Do you go glam or go for comfort? Let me know in the comments!