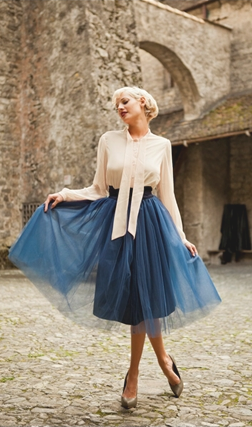 I was thrilled to see that Shabby Apple has released a collection inspired by Highclere Castle! If you're not familiar with the name, you probably know it as the either the big house in Downton Abbey or snooty Lady Catherine de Bourgh's house in the 2005 version of Pride and Prejudice. I suggest that this skirt can appear in my closet in a refined yet surprising manner, and I promise to only pursue ladylike activities like drinking tea from fancy cups, playing piano, and reading in it.
Shabby Apple is also giving away a year's worth of dresses, so go sign up!
In other giveaway news, the Curvywordy blog is giving away a ton of great stuff and it ends soon! Go sign up for it as well.
Ewa Michalak has started a Facebook page in english this week, which is fabulous. Their newest collection should be up next week, and the teasers have been really interesting. I'm happy to see them talking with their customers outside Poland at last!