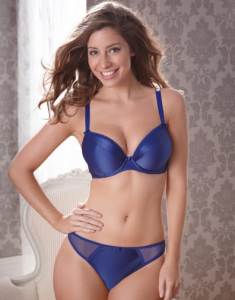 I know some of you are going to read this and go, "Oh no, that bra again?!" but today we're featuring yet another gorgeous version of the Satine. It's new to Bravissimo as of yesterday! I've absolutely fallen in love with these bras, and everyone else seems to feel the same way. For more detailed information on the fit of this bra, check out my previous review here.
I'm not really into the whole Black Friday madness, but I did want to point out a few items that will be on sale today and are worth purchasing if you're full busted. I haven't reviewed some of these yet, but I'll be putting them up in the next few weeks.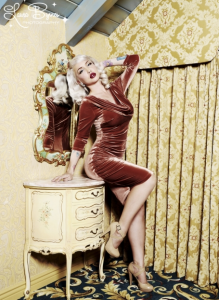 This Deadly Dames dress is one of my all time favorites. It's comfortable, works for all kinds of occasions (even family friendly ones) and really makes the most of boobs and curves. I have the dark green version, which I wear the hell out of during the holidays but I find a little limiting during other times of the year. It's sold out, but get more milage out of this awesome dress by getting the black or rusty rose version. It can be found here.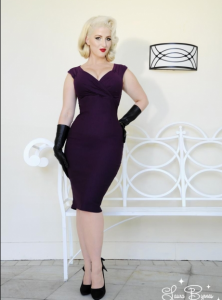 This Erin dress in Plum sold like hotcakes, so limited sizes are left. However, if you are lucky enough to catch one of the sizes left on sale you should go for it. This is my go to dress for most occasions. It's flattering, gives you a great shape, and works for a wide range of occasions. Get it here.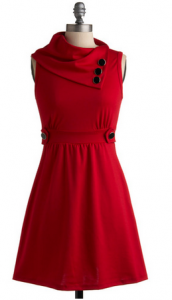 When you need something casual but slightly Parisian chic, this is the dress to get. I've worn my orange version everywhere! Get it for $23.99 on Modcloth today.