Bravissimo's new winter collection is out! I was so excited about some of the new stuff that I put my order in during the early morning on the first day. My whole order consisted of the new Bettie Mae bra, the Moonlight in Paris bra, and the Lola Luxe Basque in blackberry. I'm going to be reviewing the basque separately, since it's very different from the other two items.
After having fallen in love with Bravissimo's Satine bras, I wanted to give the Bettie Mae and the Moonlight in Paris a try. I knew that theoretically these bras should be the same shape and sizing as the others, which made me hopeful that they would work just as well for my breasts as the others.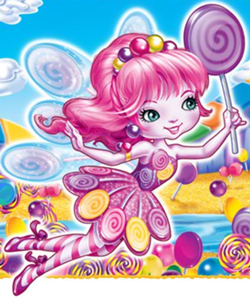 I tried taking tons of pictures of the Bettie Mae, but none really did justice to the color. The trim is a deep purple, with purple polka dots over a bright pink fabric. I love girly lingerie, but I was slightly afraid that this bra would feel more like something out of Candyland. While I still think that Princess Lolly would feel at home in this bra, I love it on myself as well.  I love that Bravissimo didn't go with the typical hot pink and black colorway for this bra!
I went with my normal 32J in both bras, and they both fit well. I think these bras work well for women with denser breast tissue and close set breasts. The gore is reeally low (which I love), but I think if you had soft breast tissue then you'd find yourself falling out the middle. These bras aren't nearly as full coverage as an Ewa Michalak plunge, but they do give a more natural look that I love. The padding in the Bettie Mae is just enough to give you a great shape without adding any bulk.
The Moonlight In Paris Bra is the unpadded version of the other plunges. My Kris Line black bra finally died, so I needed a replacement. I liked that this bra was decorative and practical all at the same time, which is the category I like my lingerie to fit into. The Moonlight In Paris bra has a little more stretch in the cups than the Bettie Mae, but otherwise fits the same way. I've seen some people referring to this bra as a bedroom bra, but I've been wearing it as an every day bra very happily.
I would love to see Bravissimo expand the range of this plunge shape up to a K cup! The J cup is a tinge smaller than some of my other bras, but I'm happily willing to do some adjusting every four hours or so for the incredible comfort and shape that these bras provide. If you haven't tried one yet, you need to do so immediately.