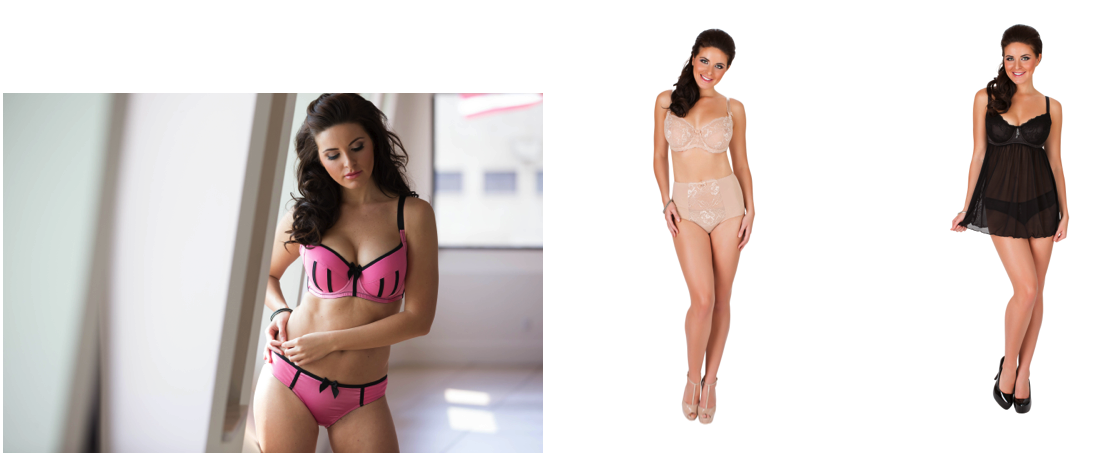 I've loved Parfait by Affinitas forever (and am still secretly squeezing into an awesome red babydoll by them) so I'm thrilled to know that they'll be producing bras up to a K cup soon! They're starting with three offerings: The Charlotte (the retro style bra on the left), a new style called Sophia and the Alexis babydoll. The Charlotte will also come in 28 backs and have a new color release called Wild Pink. This is fantastic news and I can't wait to try the new line! I'll have reviews up at some point of the Alexis and the Charlotte in red. These bras will be around for the Fall 2013 season, which means we'll probably start seeing them around the middle of August.
It's so lovely to see more affordable and trendy items in a wide range of sizes, so bravo to Parfait by Affinitas! I know lots of bloggers and customers were asking for this, so I'm very impressed that they're taking this step.
Are you a Parfait by Affinitas fan? What do you think of the new pink Charlotte bra? Are you happy about the size expansion?