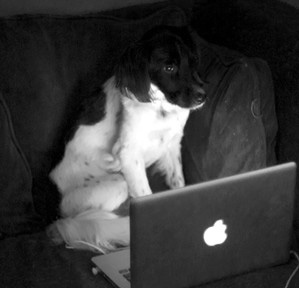 This blog has grown immensely in the past several years and I've basically continued to do what I've always done: write about stuff that I like. In the interest of scientific research, I'd love for you to fill out this survey so I can start tailoring content to you, my actual readers!
Since the blog has gotten more popular, I've been getting more offers for things like sponsored posts and press stuff. I'm pretty picky about the stuff I promote and part of my criteria is relevance. If it isn't relevant to your tastes, size range or interests then it probably doesn't belong on the blog. Filling out this super quick survey will give me a sense of that so I can better respond to the stuff that comes across my desk and create more content and opportunities for you guys!
Technically, Didy will not be collating your responses (Survey Monkey and I will be) but I thought he needed the self-esteem boost since he has his vet check up today and he's generally a terrified mess before and afterwards. Please send him and me calming thoughts!