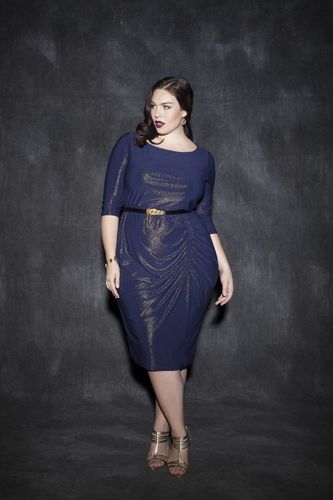 I'll start today by admitting something shallow: I always open the IGIGI emails because their pictures are just so amazingly pretty. Their pieces are great, but they also know how to make the most of their promotional shots.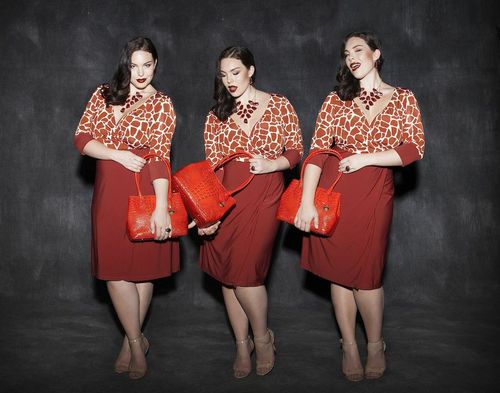 These images are from their new Intro to Fall collection, which happens to use lots of my favorite colors. For instance, I love the way this dress uses red and orange shades to make something sophisticated rather than kitschy. The cuff detail on the sleeve helps tame the potentially overwhelming giraffe print and the skirt looks super flattering.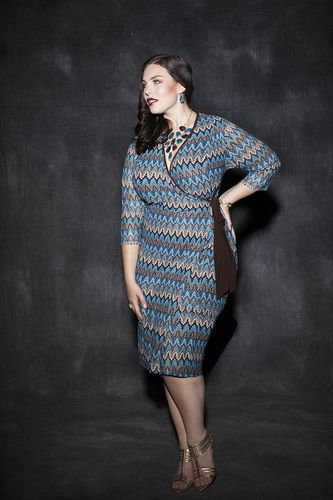 I love this print. It looks like those fun prints that Missoni uses and I've never seen a plus size brand use one before. This dress is great for those of us who are allergic to suits as business wear and prefer funkier options, like me.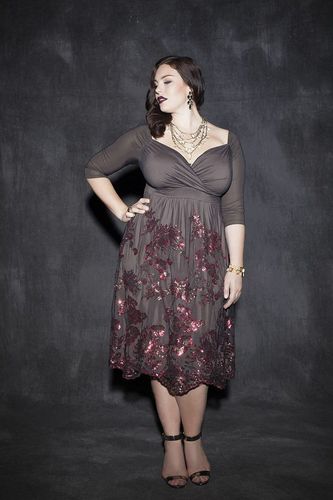 The use of brown as a base here is really unconventional and so nice for fall. They've had dresses like this throughout past seasons, but this is one of my favorite color combinations so far.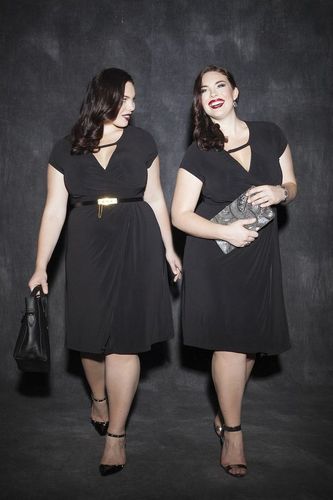 I've seen lots of articles lately requesting more fun details for plus size clothing and lingerie, so it's nice to see this cutout neckline here. I don't wear black, but I'd buy this version in a heartbeat.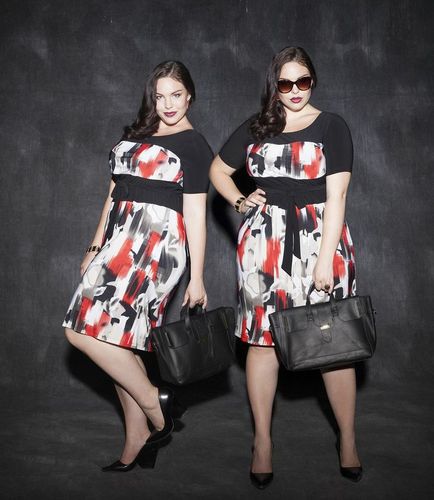 The obi style belts that are being shown with this collection are great. Again, I feel like this dress would be a great business friendly option for those of us who aren't into suits and/or plain black sheath dresses.
The collection can be found on the IGIGI website currently! Have you tried IGIGI? What do you think of these pieces as we move into fall?