This is the second part of my review of the new Parfait by Affinitas size expansion, so start here if you're interested in seeing how the new Charlotte bra works! I bought the Charlotte set for myself, but this babydoll was a sample directly from Parfait by Affinitas.
So, what does it look like in a 34HH? Check it out: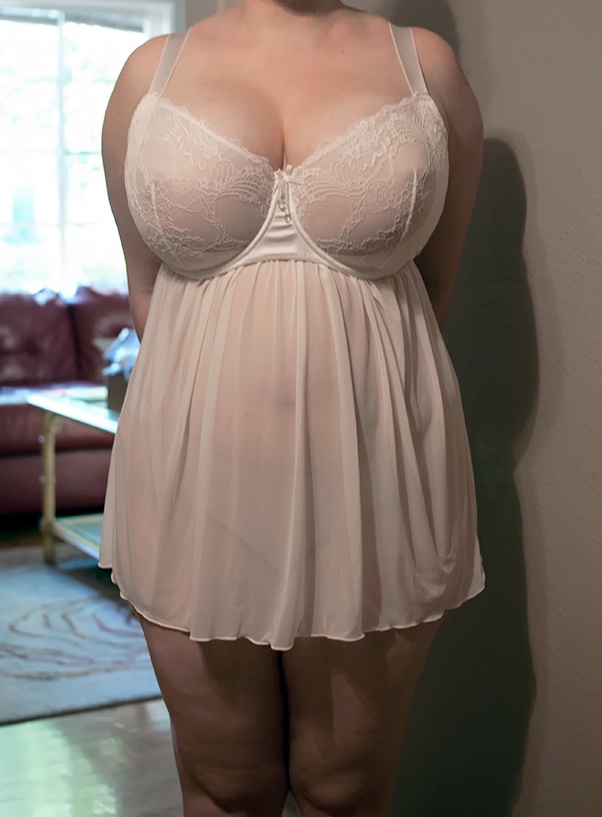 As you can see, this shape is so much better for me than the Charlotte. Even though it's on the small side, the shape and lift from this babydoll is incredible. Like the Charlotte, I'd definitely be better off in a 34J or even a 34JJ, which is two cup sizes up from what I think of as my standard size these days. The band is true to size, so go with whatever your regular band size is.
This babydoll is simple yet oh so pretty. Check out this gorgeous detail on the lace cups: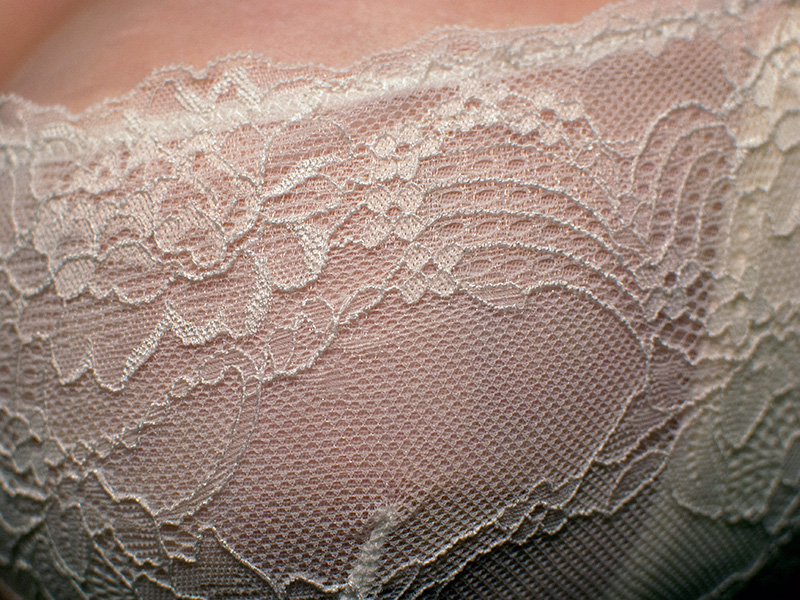 The bottom is super sheer (I'm wearing nude underwear under this) but extremely soft and comfortable. The cups give a surprising amount of lift considering that most of the construction details are built into the side sling rather than the front of the cups.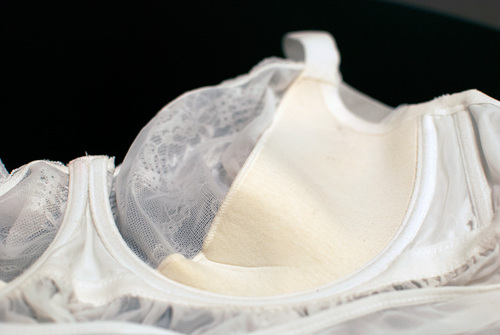 RIght now this babydoll only comes in white and black, but I'm hoping that Parfait will add other colors to the lineup soon! I'd buy this in red or purple in a heartbeat. It's extremely comfortable – so comfortable that I think it would work well as underwired sleepwear in the correct size.
I've been really impressed by both pieces from the expanded Parfait line, despite the fact that they were completely different. I do think this is a line that you have to try piece by piece to see if it works for you and your breast shape/tissue type. I think this is one of those lines that will benefit immensely from big online retailers with good return policies. These pieces are all great, but seem to be built with different body types in mind. I'm really looking forward to checking the rest of the line out and seeing what works for me!
What do you think of the expanded Parfait by Affinitas line? Do you like this or the Charlotte better?