I was so impressed with my previous dress from Fleet Collection that I couldn't resist going back for more! I've been on the hunt for more casual dresses and these fit perfectly into my wardrobe. I ordered the Coquette and the Derica, which I'll be talking about as two separate reviews.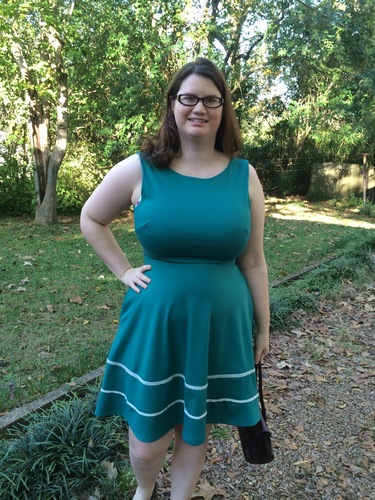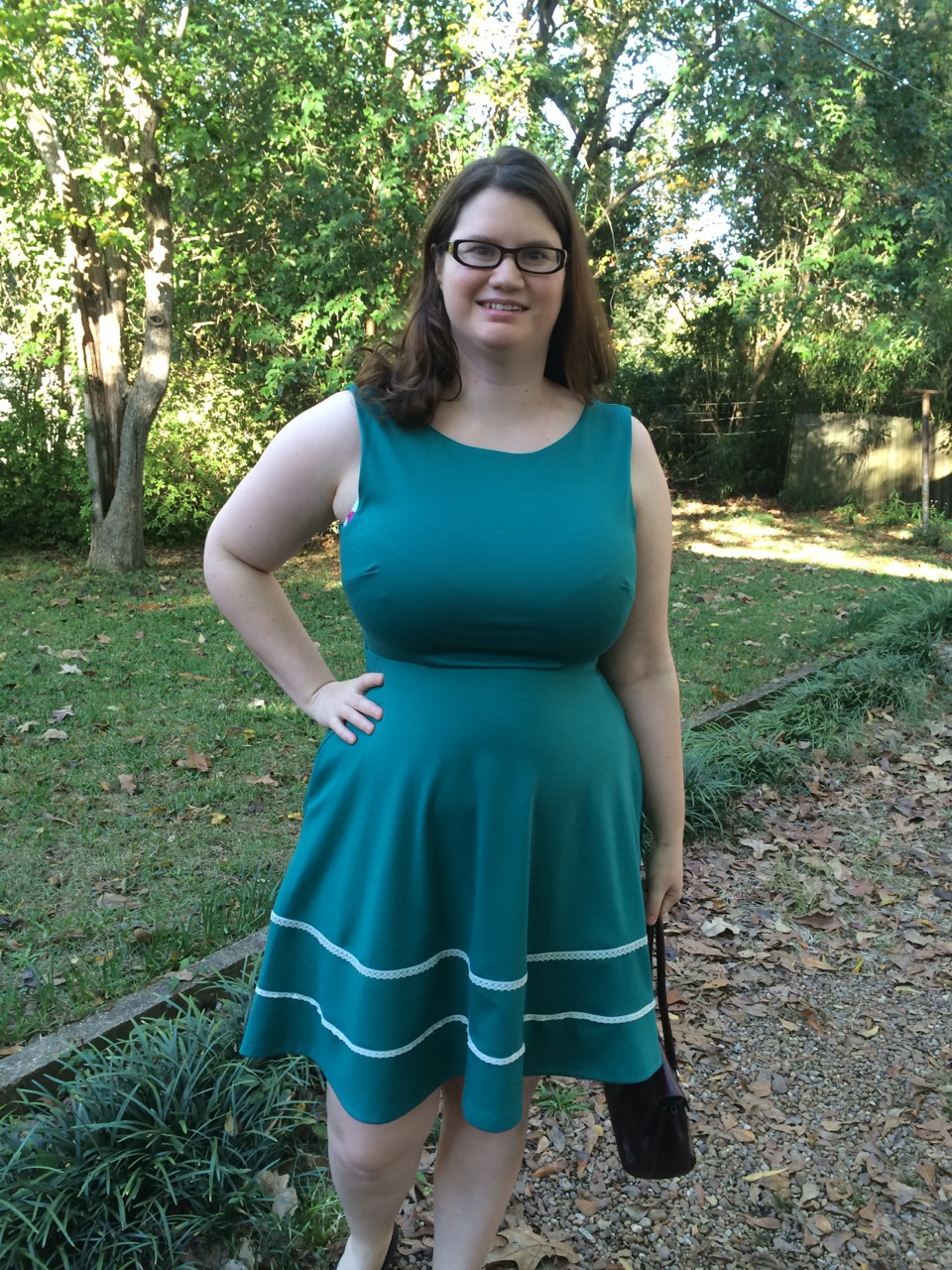 The Coquette looks like the perfect casual dress that could also be used for work purposes. I ordered it in the jade color since it was a better fit for all seasons. While most people have separate wardrobes for each season, Southerners tend to buy with year round wear in mind and then add layers when it gets slightly chillier.  I ordered the dress in an XL, which is also the largest size that Fleet Collection makes.
This dress is totally gorgeous while still being modest enough to get you through all kinds of social situations. I really like the tiny white ruffles around the skirt to break up the solid color. I'm always looking for dresses which are fashionable but still covered up enough for professional stuff, so this dress fits the bill perfectly. It's very boob friendly from both the front and the back. Like my other Fleet Collection dress, the fabric is a high quality medium weight knit.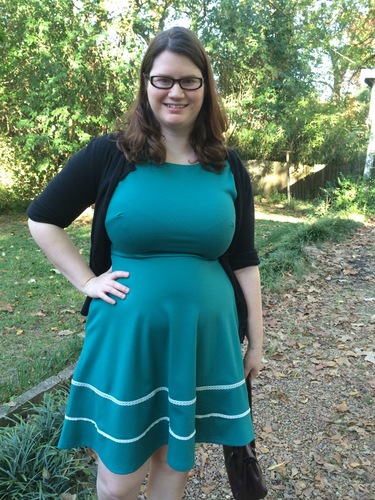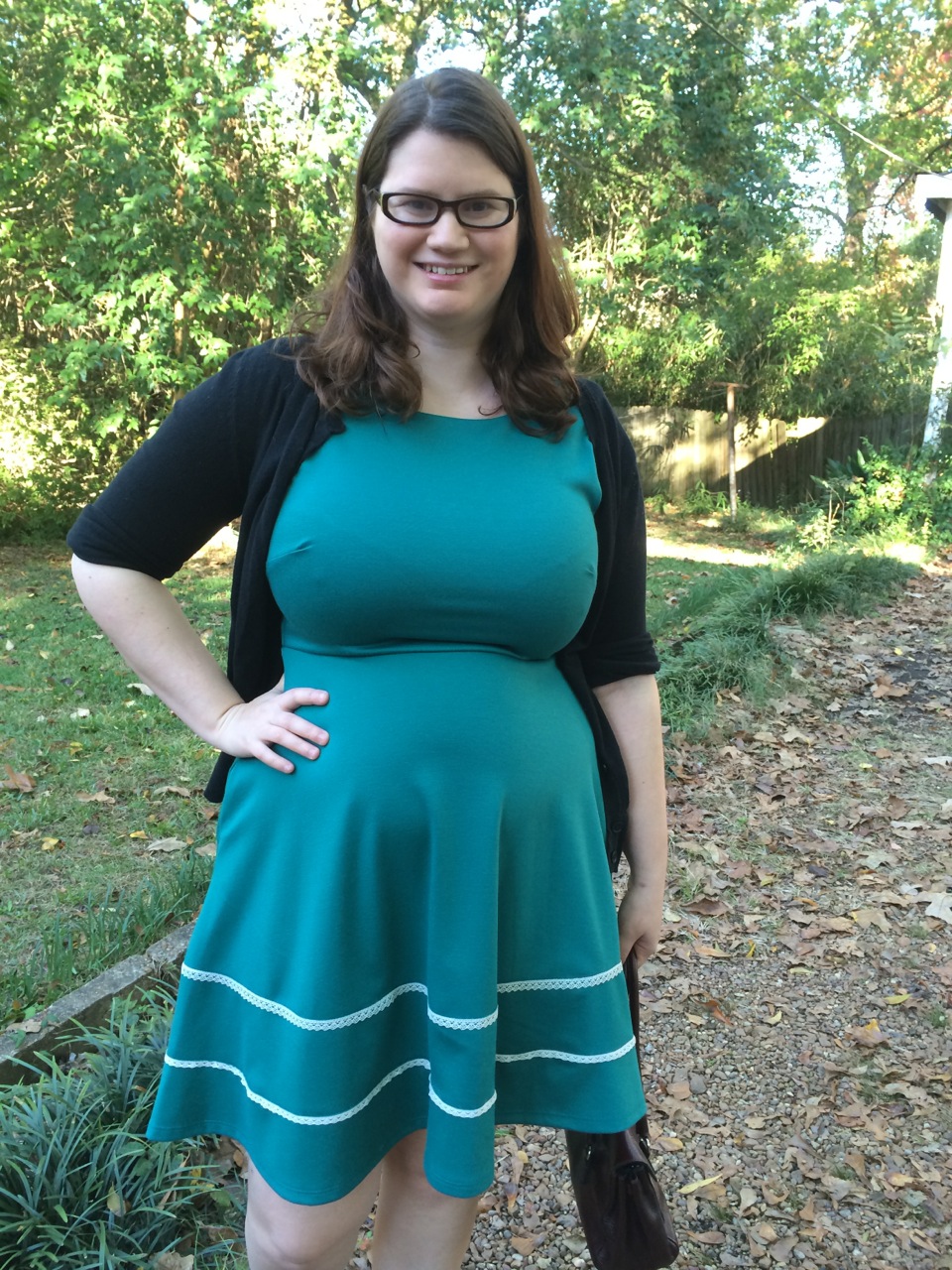 My only tiny complaint about this dress is that like many, the armholes are larger and show your bra a smidge if you're on the busty side. This doesn't matter when I'm wearing it with a cardigan, but it does mean I'll have to wear a nude bra with it during the hot months.
Considering that Fleet Collection isn't a full bust specific brand, I'm really impressed with their offerings. They're a very budget friendly brand (this dress was $68) and their pieces look far more expensive than they actually are. I'd definitely recommend them to anyone in the size range and I'm hoping that they'll start making a wider range of sizes sooner rather than later!