Let's start with the obvious: my magpie-like lingerie tendencies make me a total sucker for holiday lingerie collections. I love the bright colors, the gold and jeweled accents and basically the completely over the top nature of it all. What I love about the Leopard Play collection is that it takes all of those elements that make holiday collections feel special, combines it with something I normally hate (leopard print) and turns out something subtle yet special. The result is lingerie that feels festive, but that you wouldn't feel ridiculous throughout the rest of the year either.
If you're not familiar with Between the Sheets, they're a luxury brand known for super comfortable loungewear. Their stuff is high quality and they have a lovely basic and mesh line. They've also created a gorgeous vintage inspired higher end line that has had people drooling for several years. This collection smartly combines the luxurious look of the high end collection with the proven flattering cuts of the basic collection to create a holiday collection that looks much more expensive than it really is. The addition of the gold leopard printed chiffon makes this the boldest collection that they've ever released – and my absolute favorite so far.
I've reviewed Between the Sheets here before, as has Sweet Nothings. Despite their narrow size range on paper, they are actually a surprisingly curve friendly brand. Size L panties will easily fit a size 12/14 and stretch pieces work for an even larger size range. Sweet's review proves that their babydolls look great on full busted women!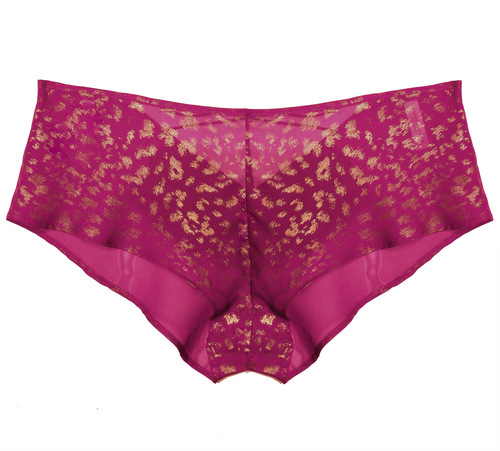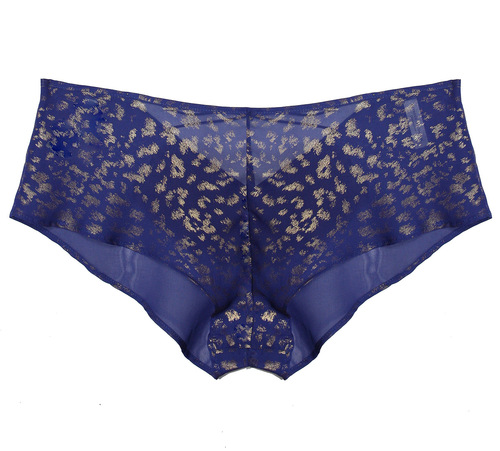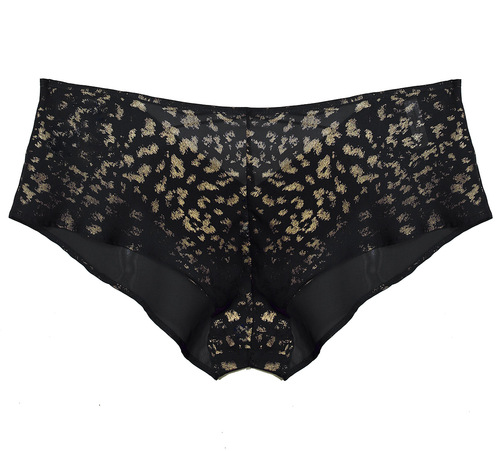 The collection is small but cohesive, starting with these gorgeous tap pants. The vintage silhouette is combined with a sexy ouvert cutout at the back.
Babydolls are designed to drape across the body on the bias and accented with gold hardware. I think these pieces combined would be a great take on vintage meets modern.
The collection also contains a set of matching robes made in the same chiffon. BTS says that this chiffon has different properties in different lights: it glitters gold in the light, looks solid in darker light and becomes sheer in natural light.
While BTS is most definitely a luxury brand, this collection is a splurge that won't break your bank if you're looking for a holiday treat. Robes are $135, babydolls are $95 and tap pants are $40 – for comparison, the BTS babydoll price is the same as the Curvy Kate babydoll in the US. All pieces are made in the USA and BTS is committed to sustainable lingerie production.
What do you think of the Leopard Play collection? Are you a fan of holiday capsule collections?