Like most bloggers, I tend to take pictures of stuff when I wear it and then bank the images for later. Unfortunately, I also have a tendency to forget so I have a huge backlog of reviews to get to! One of my recent resolutions was make sure all of my pictures made it to the blog, which is being helped this week by the fact that I came down with a rotten case of the flu over the weekend. I've been warding off the flu germs that everyone else seems to have, but it seems like obsessive amounts of handwashing wasn't quite enough to keep me flu-free. However, this does give me a chance to get some reviews up of amazing dresses that I haven't quite managed to write a longer piece about yet.
I've reviewed two Fleet Collection dresses previously, so today I'm going to talk about a third. I honestly bought this dress for the amazing back cutout. I love the look on other people, but it's nearly impossible to find a dress with a cutout back that doesn't expose your bra if you're full busted. I was hoping the Derica would be the answer. This dress is only $68, but I've also caught a few Fleet Collection dresses on sale for even less.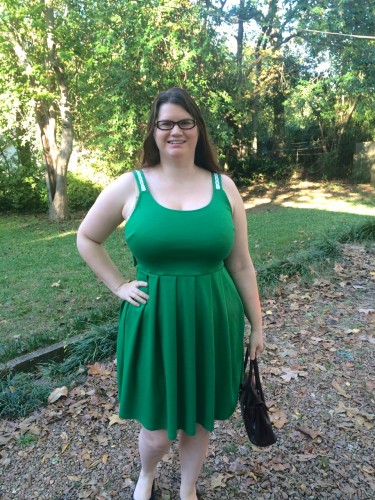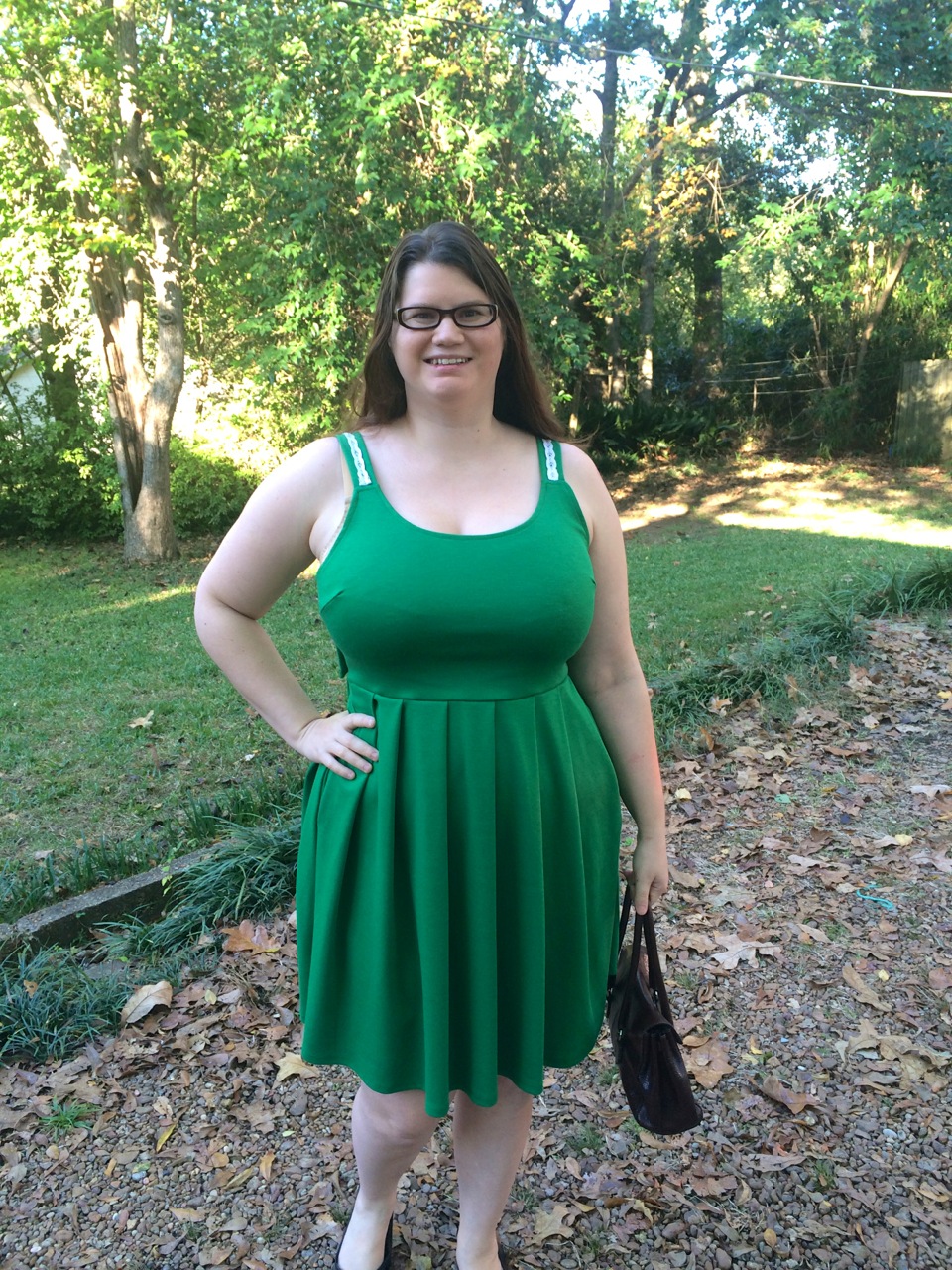 This dress is an XL, which has plenty of room in the chest area! Even better, it covers my bra straps. I love the little white embroidery details on this dress. It's a nice casual yet eyecatching design. The fabric is a nice high quality knit that is supremely comfortable.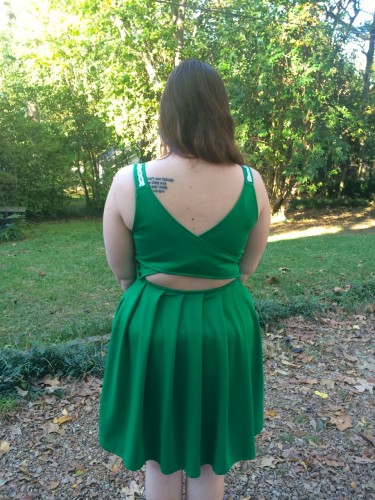 As for the back cut out – it works perfectly! My bra is covered and there is just a hint of skin as a cool design element. I'm completely impressed since lots of companies at higher price points can't even manage this kind of design so well. The fact that a reasonably budget friendly company is doing this absolutely blows my mind.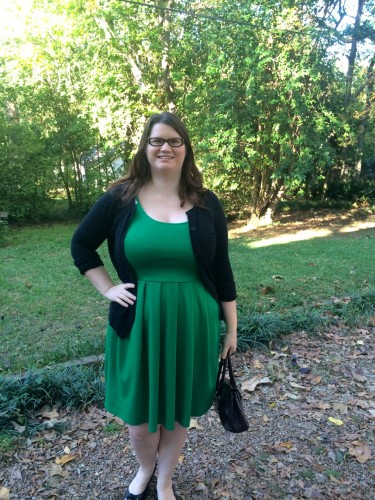 I get lots of questions about dress lengths, so it's probably worth mentioning that I'm 5'4″. If you're full busted the waistline will hit higher on you, which also obviously changes the length of the dress a bit. This is just knee length on me, which is my perfect hem height.
This is yet another Fleet Collection dress that I will wear everywhere during every season here. They're great for running errands or for meetings when I don't feel like going all out. My only warning is that they're not machine washable and the dye bleeds a lot by my standards. Wash them in cold water by themselves and dry them flat on a towel you won't mind dyeing the same color as the dress.
Have you guys tried Fleet Collection yet? Do you plan to?