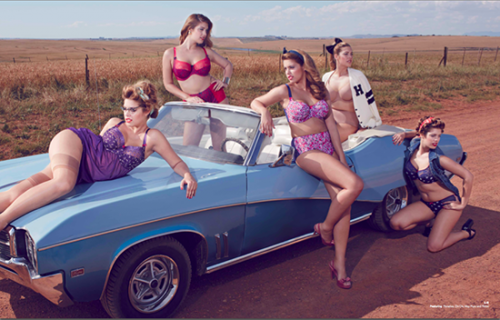 I loved the way Sculptresse's bras fit and felt during their first season, but the design details felt a little safe. If there was some kind of award for most improved brand for Autumn/Winter, Sculptresse would win it in a heartbeat. The brand has gone from a speciality plus size brand to a brand that makes women in multiple size ranges say "I want that bra." At this point, Sculptresse is doing more than filling in a sizing hole – they're making a fierce fashion statement. Plus size women have been looking for a brand to take on Elomi for a long time and finally someone has stepped up to the plate.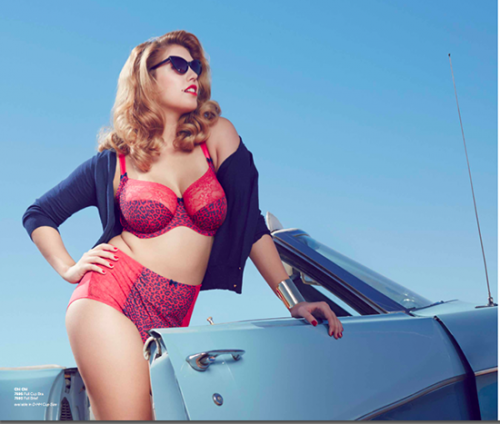 The Chi Chi bra above is a whole new look for the brand! I love the leopard print in the unconventional colors as well as the shape. I will be taking this one for a spin.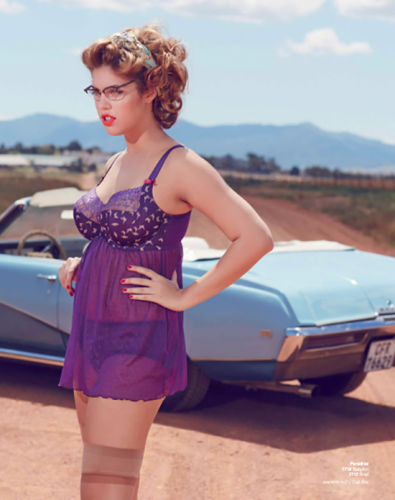 The second piece I'm seriously coveting is something I never thought I'd see from Sculptresse: a gorgeous babydoll with beautiful butterfly embroidery and sheer top panels. This whole thing is just perfection. If you're not into babydolls, there's a bra and panty set version as well. It's called the Paradise, which seems pretty fitting to me.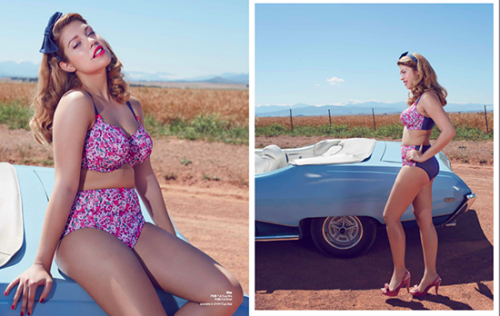 This floral May set is retro and fun, although not quite as shockingly different as some of the others.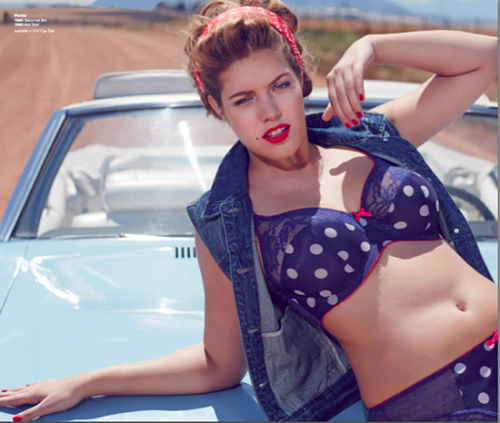 The Flirtini is another new style that oozes retro charm. This will be perfect for those who are less fond of frilly lingerie and more into graphic prints and patterns.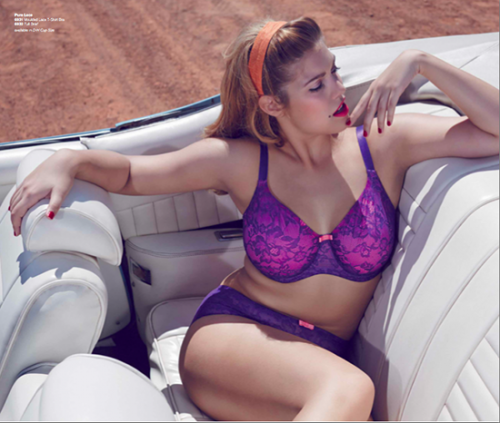 Even the more basic pure lace line is showing some color! While white and beige will still be offered, this purple/pink set has been added as well.
What do you think of the new look of Sculptresse? Let me know in the comments! I'm counting the months until the Chi Chi and Paradise babydoll are released, honestly.