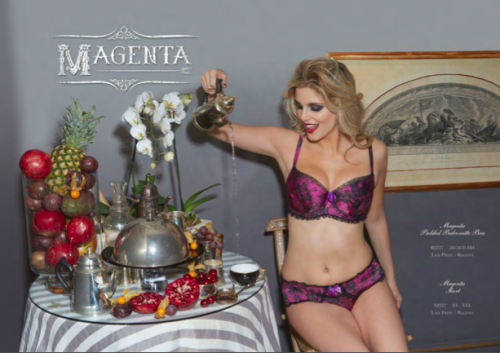 While I liked Tutti Rouge their first season, the fit improvements they made this season have rocketed them into my list of favorite brands. Tutti Rouge has a youthful vibe that is fun and flirty and their bras feel far more expensive than they actually are. At this point they've even surpassed Cleo, my previous favorite youth oriented budget brand. Part of their strength is something other brands should pick up on: they offer lots of different styles of panties to go with each bra. Whether you like skirted panties, the tiniest of thongs or garters, you can find them at Tutti Rouge.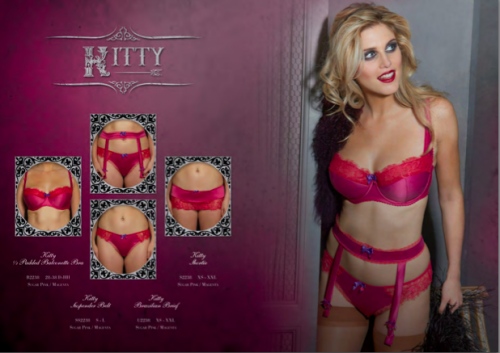 While "Carpe Diem" is inspired by the night, I would argue the lookbook has some clear vampire references as well. The whole thing makes me want to break out the bright red lipstick. That said, all the Tutti Rouge signatures remain: laces, luxe satin fabrics and lots of choices that help you build your perfect set.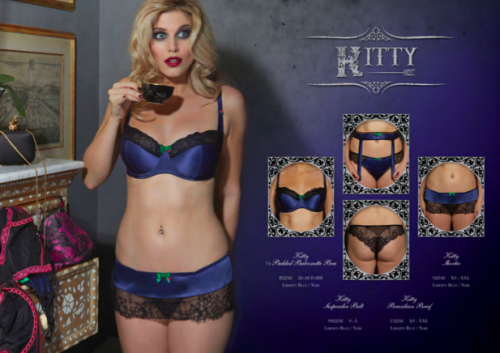 While I like the Kitty Bra in magenta, it's the navy blue and black version that really grabs me.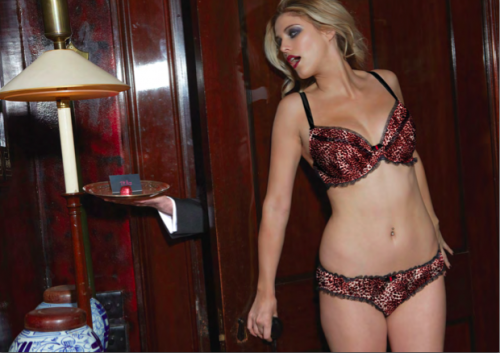 I'm not a huge fan of animal print lingerie, but this Mercy set may have changed my mind. It's unconventional, fun and check out the back!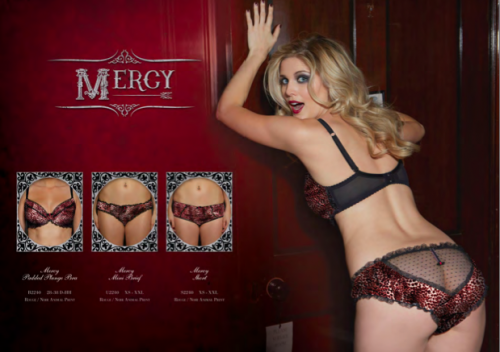 While it's hard to pick a favorite from this season, this set will definitely be headed towards my lingerie drawer once autumn hits.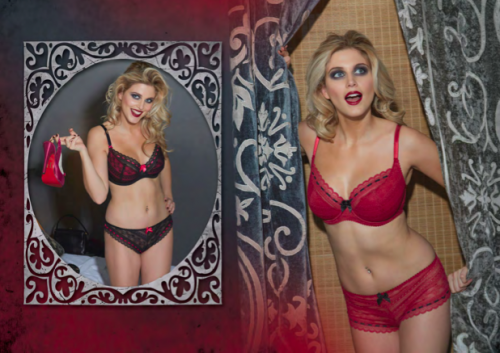 The Liliana (which I loved the shape of in the first season) is back in several new colors which will make lots of customers happy. I really like the red version shown here.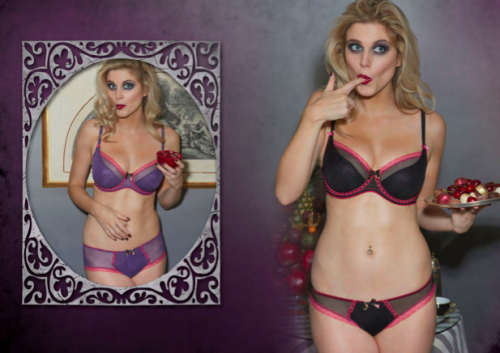 The contrasting colors on these Nichole bras is super cute!
The full lookbook is below if you want to check out all the details:
What do you think of the A/W Tutti Rouge line? Do you love any particular set in it?