One thing I've noticed about lingerie is it's trickier than regular clothing to get exactly what you want. I realized this when I was toying with the idea of doing a boudoir shoot (Check out Sweet's post of her first experience which inspired me), and then realized…welp I have nothing to wear. And yes, with boudoir I know that's sort of the point, but I guess browsing online shops, others' blogs, and pinterest boards all day can sometimes make me a little delusional and I have to remember that I don't actually own any of these things. So how can you start to build a solid lingerie collection without breaking the bank? With a little bit of research on-line shopping, I found that it makes more sense to have about an 80:20 ratio of basics to elaborate garments. By building a solid foundation sprinkled with those wow-factor pieces you give yourself much more versatility, and is less overwhelming when you're just starting.
I find that bras and panties are easier to own more of because that's what you're wearing most days anyway. But I can't remember the last time I put on a garter belt and stockings for another day at the office. As much as I'd love to look that fabulous and put together everyday, most times it's a struggle for me to get out the door in time to begin with. Look to see what you already own and buy in colors similar to that, allowing you to mix and match with pieces you already have. For me it was mostly black, red, and pink.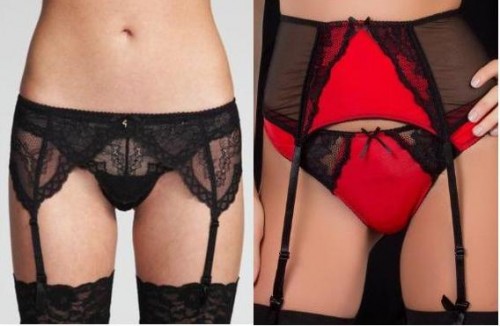 Two great starter pieces include this Gossard black lace garter belt, and for a pop of color, Paloma did a garter belt and matching panty set–both are under $30.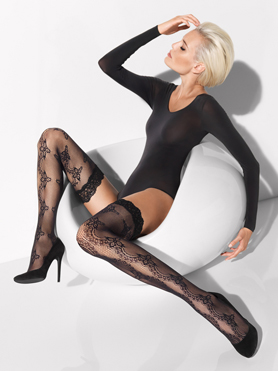 Stockings are easy to find budget friendly options that still have decent quality. While I'd love to wear a pair of Wolford Stay-Ups like these, $165 is a pretty penny to dish out. Instead, I opted for sites like Figleaves or Asos that also do their own brand which is always more affordable. These from Figleaves have back seam detail which I think always enhances the look, and they're just $15 for one pair. Or I can't say no to anything with bows, and at only $14 from Modcloth, why would you?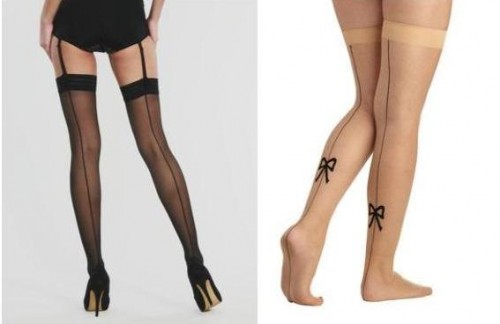 Other items you'll want to have on hand are robes (that are not old and fleece), bodysuits, and a corset never hurt either. Robes are obviously easy to find almost anywhere, and depending on what you're looking for, online boutiques to places like Target can have surprisingly great finds on silky and lace loungewear. For bodysuits I highly recommend American Apparel–a brand I quite honestly dislike in most other contexts. BUT they do have a ton of basics like bodysuits which come in a variety of colors and patterns. It can run you $50, but when you find yourself wearing them with your clothes during the day too, it'll be well worth it.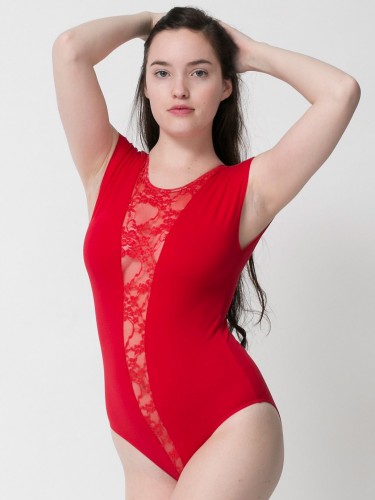 Bra/panty sets we wear pretty much every day, stockings, garter belts, bodysuits, and swanky robes I like, sure, but I can get by without them on a day to day basis. However I've found that once I own them, I start finding ways to wear them more frequently, and they serve as a good foundation if I ever decide to man-up and do a boudoir shoot. As someone who is usually choosing between paying rent or having a social life, I definitely understand the financial restraints that accompany this industry: stick to on-line stores, search for sales, and invest in good quality basics that will last you. If you're worried about fit, find a store that stocks the brand and try some styles on, then bargain hunt on-line. Sometimes I think, "Yes, I'd love a vintage corset, but for now I'll settle for an Urban Outfitters bustier." Or other times I'm going, "Okay, no more stockings from Duane Reade, you can dish out double digits for this." Regardless, my short-list of favorite places is listed below. Some of these have a wide price range and you can filter out what you'd like to search, and some just stock lower-end garments for pieces that I'm not ready to make a huge investment in yet.