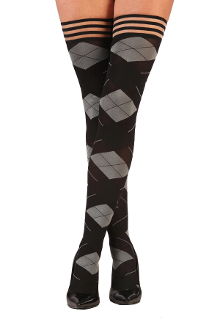 Kelsey, the amazing TFFC assistant, covered Lingerie Fashion Week for us this year – it was there that she was first introduced to Kix'ies Thigh Highs. Attendees were provided with sample pairs and she's been raving about how much she likes hers ever since. I was lucky enough to get to try several pairs this past week, so this seemed like a good time to do a review and talk about why Kix'ies are developing such a big fan base.   While Kelsey encountered Kix'ies for the first time at the show, I've seen them mentioned in plus size blogger circles forever. While most thigh high brands simply make a short size and a tall size, Kix'ies makes four sizes that cover everyone from petite ladies to a size 20 or so. The fact that the stockings fit Kelsey and I so well speaks to how well their sizing system works – as you know if you read the blog, we're totally different in terms of height and build!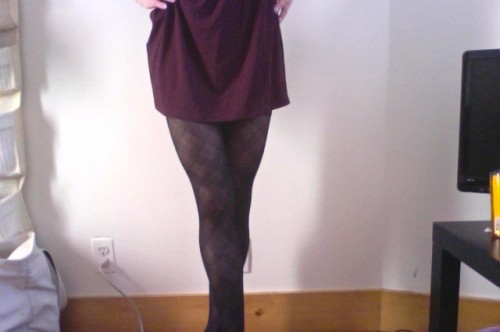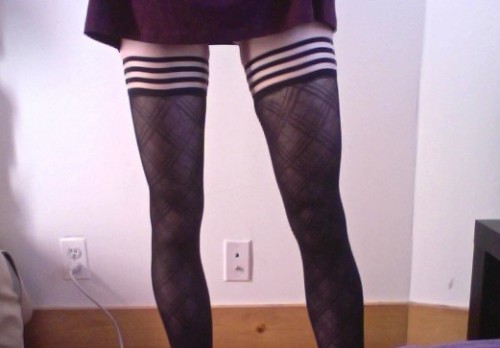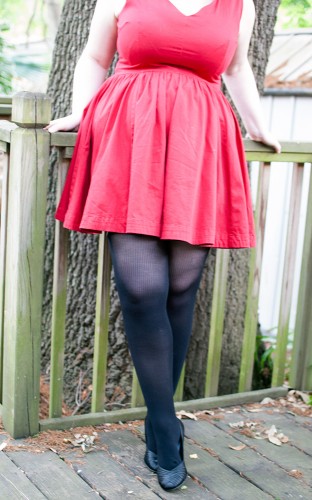 Mine are a size C and I'm assuming that Kelsey's are a size A (she can chime in if I'm wrong there). Mine stay up perfectly and don't cut in at all! I really love how they look and feel.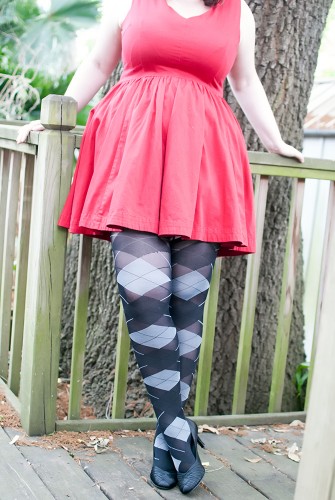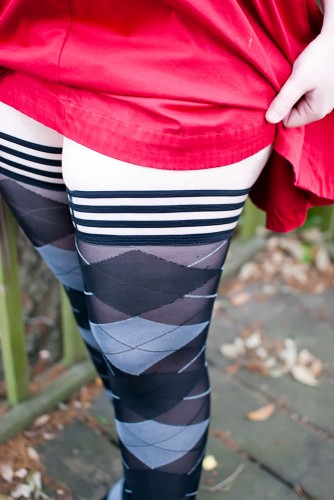 Trying these really makes me wish that it was still stockings season. It was nice today, but it was 88 degrees here yesterday! I'm definitely going to be stocking up on Kix'ies when autumn comes around.
I'm extra excited to announce that Kix'ies included a certificate for a blog giveaway with my package of stockings, so one of you will have the chance to try a pair out for yourself! Just enter through the Rafflecopter widget at the top of the blog and I'll select a winner at random in two weeks or so. Don't forget to tweet about the giveaway for extra chances to win!