This is my second review of a set from Tutti Rouge's current season, so if you missed my review of the Beatrice bra make sure to check it out here.
I tried the Liliana set during Tutti Rouge's first season and reviewed it as part of my column for The Lingerie Addict. I loved the shape and the construction of the bra then, but the sizing was really strange. Now that their sizing has become more in line with other brands, I was eager to retry the latest version of the Lilana. If you're short on time, here's the summary of this review: with the revised sizing, this will be a new staple bra that I buy in multiple colors.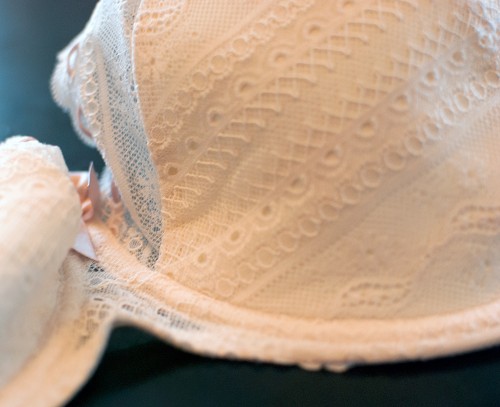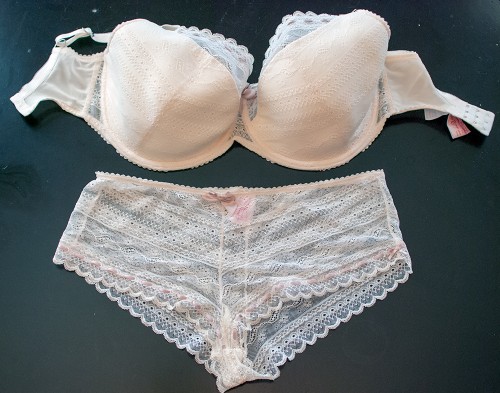 This set is plain on the surface, but actually has lots of gorgeous details that really make it special. I wasn't initially drawn to the ribbon color used in the promotional shots, but I swear this ribbon is more mink/pink colored and less beige. Either way, I really like it. It's a beautiful contrast to the white, but it doesn't show through clothing.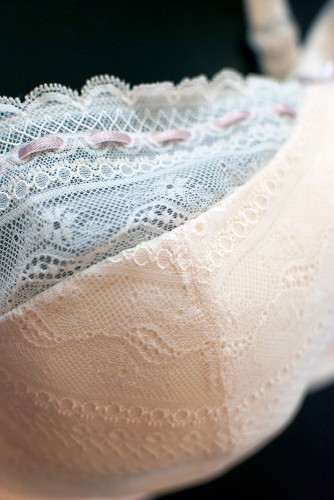 So how does it look in a size 34HH?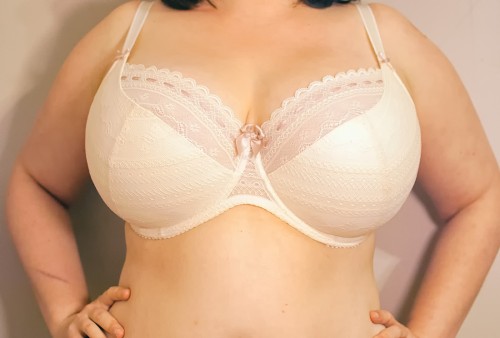 As you can see, it's perfect. Same great Liliana shape from the first season with sizing that actually works. On top of that, it's beautiful! This is pretty enough that it would actually make a great set for brides on a budget (and also makes me wish that Tutti Rouge would take this construction and make it into a babydoll).
I've worn this set lots at this point, and it works under everything I own. This includes thin pastel dresses and v-neck dresses, which is pretty impressive. If you're looking for one bra that goes under everything, this is a pretty good place to start.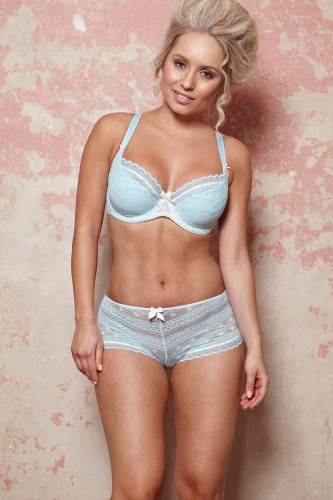 I'll definitely be picking this up in light blue for my lingerie drawer! It's a great basic and the shape works perfectly for me. I suspect I'll be seeing lots of wear from this set over the summer, so a second color will be a good investment.
If you've tried previous seasons of Tutti Rouge and had issues with the sizing, it's definitely worth giving them a try now. They're currently my favorite budget brand on the market!