One of my favorite past times is going online and filling my hypothetical basket up with as many goodies as I can imagine. I don't check prices, I just see something I like and click "add to cart." The magic of the internet will never grow old on me. I found that during the past week I have been shopping more and more for boudoir accessories which is a complete mystery to me seeing as how the only thing I share my bed with is my cat. Although some of these items do have tassels, he's not really my ideal audience. Regardless of the fact that I probably don't need gold tipped, fringed, tasseled, strappy, and leather bedroom accessories, I just can't stop clicking "add to cart." Below are some of my favorite accessories, and while they may not be the most practical purchases, I hope you enjoy them as much as I do!
Fraulein Kink Gold Tipped Boudoir Collar (from Bella Bella Boutique)- $159.00 
I could definitely wear this with a blouse or as a necklace, right? I thought so. Purchase justified.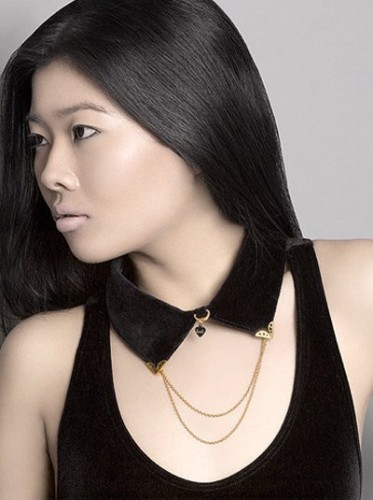 Made by Niki Peplum Shoulder Holster (from Faire Frou Frou)- $225.00
A "shoulder holster" just sounds so fun! Could definitely make this work as an outerwear accessory. Done.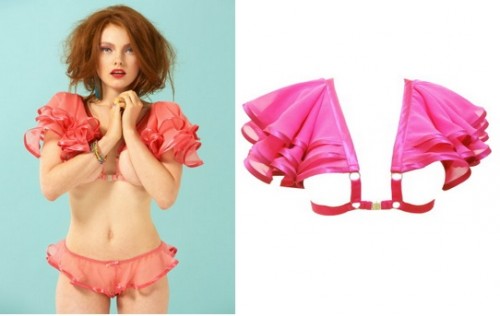 Villa Satine Lace Cuffs (from Lille Boutique)- $45.00
The tassels here could potentially be a problem with formerly mentioned cat, but I'll cross that bridge when I come to it.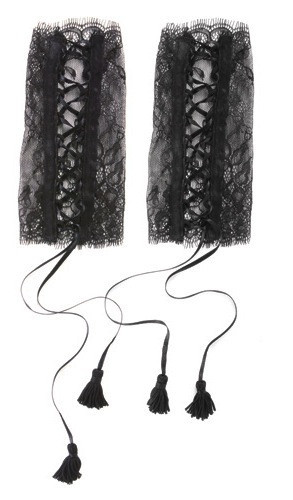 Mary Green Sleep Mask (from Journelle)- $26.00
While I love falling asleep to the warm glow of my computer screen and Netflix, I feel like I would have less weird dreams if I wasn't watching Sons of Anarchy before I fell asleep. Clearly this is for personal health reasons.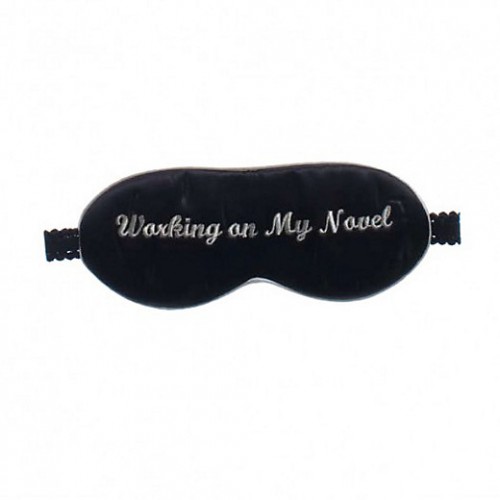 eLai Desert Gold Playsuit (from Violet's Knickers)- £99.00
I have little to no justification, but I've already come this far, so why stop now? Also, what if I need a chained playsuit one day? It would be better to be prepared.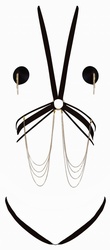 Angela Friedman Eye Mask (
I actually own this and I love it (thanks Angela!), I wore it once for a night of trying to take the perfect Instagram selfie, but I've also worn it as a choker, headband, and belt. Don't try to tell me I'm not practical.

What are some of your most loved, but completely useless purchases? This is a judgement free zone.