I've reviewed both the Liliana in Creme/Nude and the amazing Beatrice plunge bra from the current Tutti Rouge season, but I was thrilled to get the opportunity to try another one of their new styles – the Nichole! I'll admit that I was pre-disposed to love this set as it's done in one of my favorite colors.
This set is my normal 34HH and a size L knickers/panties. While it's a fairly simple set other than the gorgeous color, the patented Tutti Rouge attention to detail makes it into something special.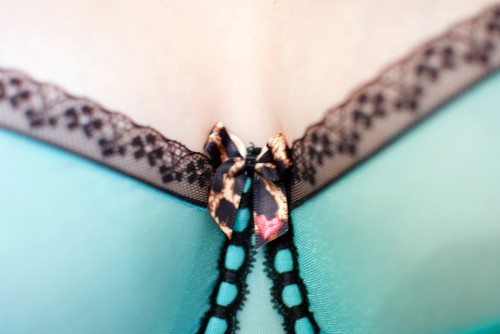 Check out this cute leopard print bow! As if that weren't enough, each bow has a little heart on one side. While Tutti Rouge has the price point of a budget line like Cleo, their sense of design is much more complex and sophisticated.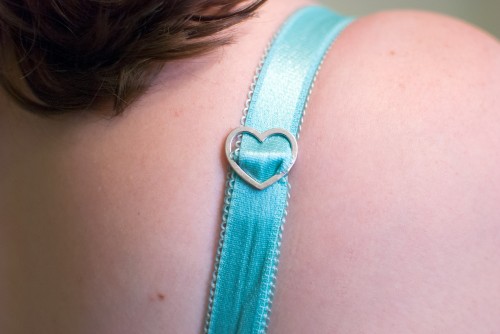 Per usual, there are also the heart strap adjustors instead of standard ones.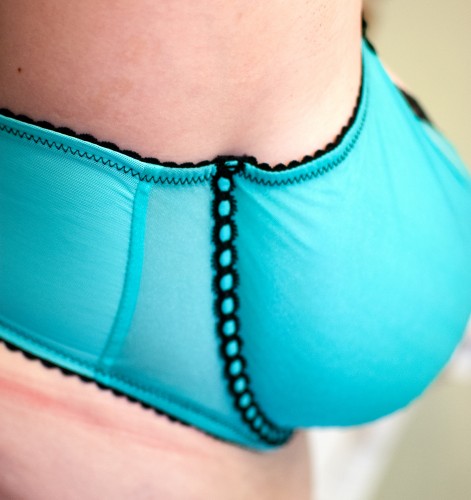 The black constrast detail continues all the way around the sides of the cups, which is great.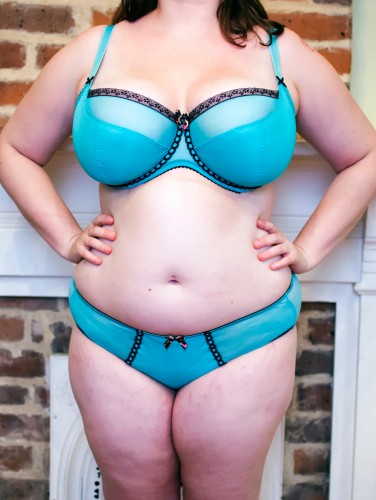 As you can see, this bra is a little shallower than some of the other Tutti Rouge shapes. I spent eight hours in it to test it for the review and nothing moved at all, so it's extremely supportive. It also gives a great shape under clothing.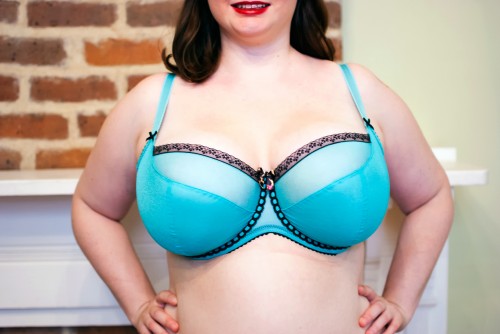 If you're sized out of the Claudette Neon Dessous collection, this is a great bra to try if you like that look. The color is lovely and it's incredibly comfortable. I'm so thrilled with the way Tutti Rouge has developed this season and I can't wait to try their offerings next season – I'm already excited about the Mercy and the Kitty sets. If you're looking for a bra with serious style and comfort that won't hurt your budget, I really can't recommend any other company over Tutti Rouge right now.