I love dresses in the summer heat, but I'm always nervous about going out and about in them. New Orleans is very much a walking city – in many neighborhoods, it's easier to walk from one end to the other than to catch public transit to get there. There's also always the risk of your skirt blowing up in the wind, which looks cuter on Marilyn Monroe than on most regular people. Thigh Society shorts solve both of these problems without the extra hold that shapewear gives, which is perfect for this hot summer weather.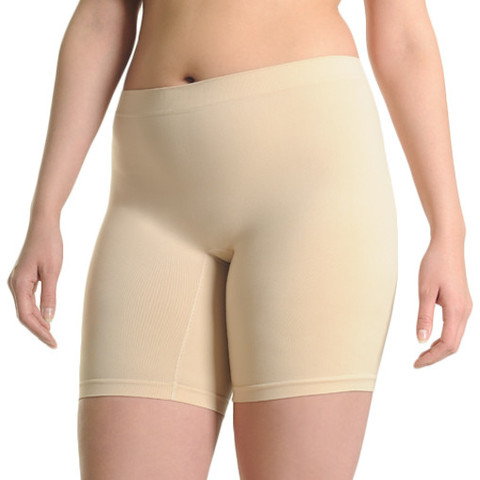 So are these insanely cute? As you can see, not really. What they are is incredibly comfortable, moisture wicking and seamless. Even I will sometimes take comfort over cuteness, especially when it comes to walking around in hot weather. These are perfect for summer festivals as well as under work clothes when you want to feel covered without wearing another tight shapewear layer.
I've had my pair for awhile and they've washed and worn extremely well. While they're more expensive than some options out there ($38 a pair) they've also held up much better than other types of shorts that I've tried. I'm going to go ahead and pick up a second pair for myself at some point in the future, probably in black.
If you want to try some for yourself, the code FFC will give you 10% off until August 3rd at Thigh Society!