Dear Bowie is a relatively new brand, but they've rapidly become one of my all time favorite lingerie and loungewear luxury brands. It's more than the pure beauty of their pieces. Even the plainer pieces have dramatic and thoughtful details that evoke Grecian goddesses who like to listen to rock and roll in their spare time. Journelle has struck a deal recently to retail them exclusively, which means they're now easily available from one of my favorite boutiques!
Robes make great luxury buys because if you take care of them properly, they'll last forever. Unlike a bra where the elastic will inevitably wear out, a great robe means that you can wear and enjoy it for years. Although it's months away, I'm pretty sure what I will be asking for when my birthday comes around this autumn.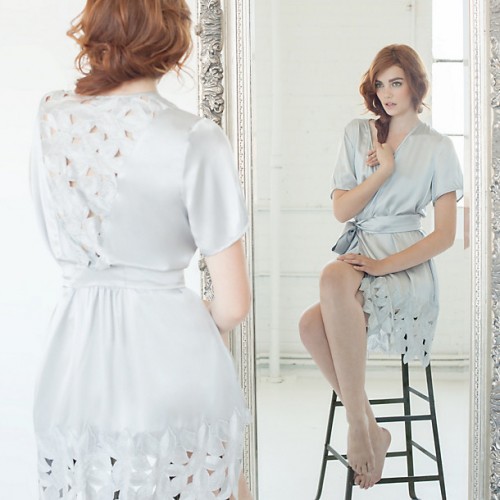 The Zoe Robe by Dear Bowie:

This robe has gotten a lot of attention already this season, with good reason. It's the showiest of the line, but the intricate leaf work is pretty awe inspiring. It's a completely unique piece, which is fairly rare in the lingerie industry these days.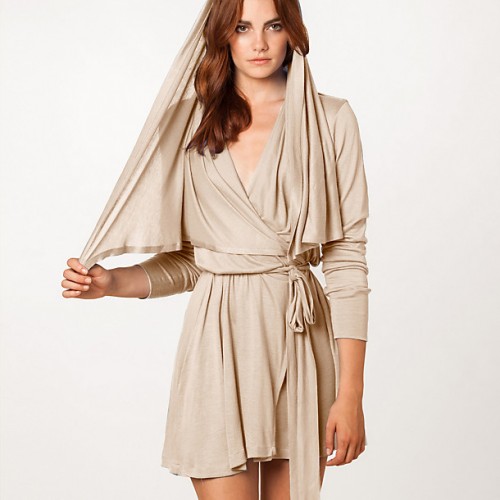 Ashlinn Robe by Dear Bowie:
Dear Bowie does basics as well, but it does them with flair. Check out the dramatic drape on this Ashlinn robe! If you're looking for something simple that still has serious impact, this robe is perfect.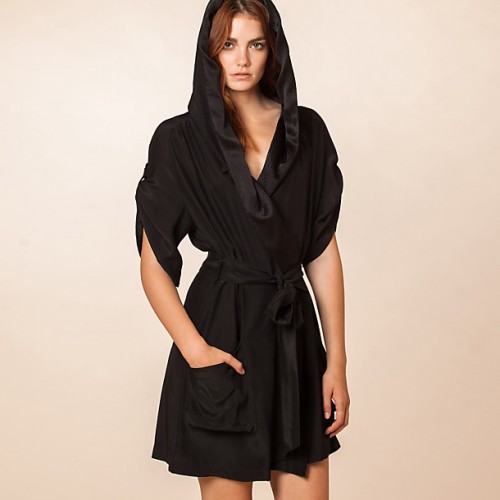 Bowie Robe by Dear Bowie:
Another basic robe that takes a dramatic and hooded turn. There are lots of black silk robes out there, but this one is a standout.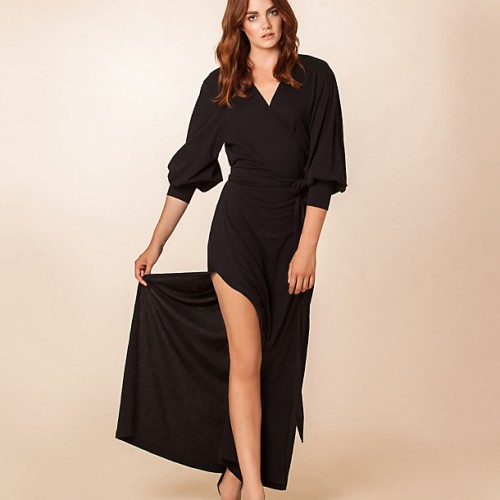 Kate Maxi Robe by Dear Bowie:
For those who like their goddesses with a strong sense of 70's style, there is the Kate Maxi Robe. Sweet Nothings actually got to try this one on in person and it looked stunning on her.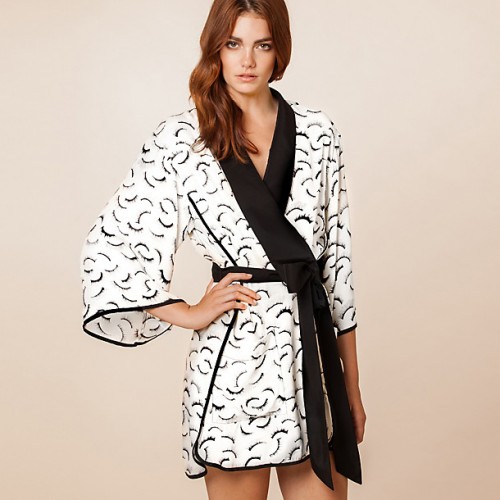 Kimono Robe by Dear Bowie:
The novelty print addict in me loves this robe. From afar, it's a fun graphic black and white print. Up close, you can see it's eyelashes! The classic shape means it'll look good on everyone as well.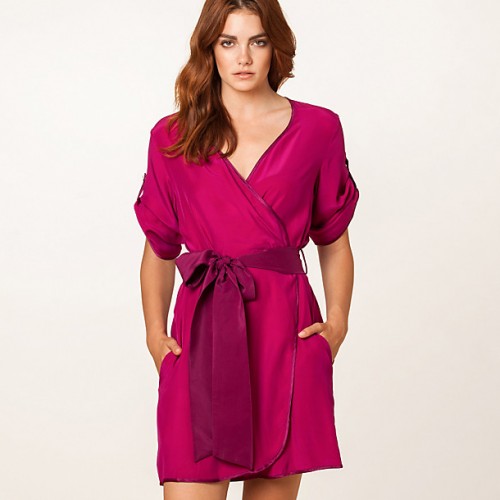 Weekender Robe by Dear Bowie:
This is one of those basic robes that looks good enough to wear out. I love the button details on the sleeves and the luscious color.
What do you think of Dear Bowie? Which robe is your favorite?