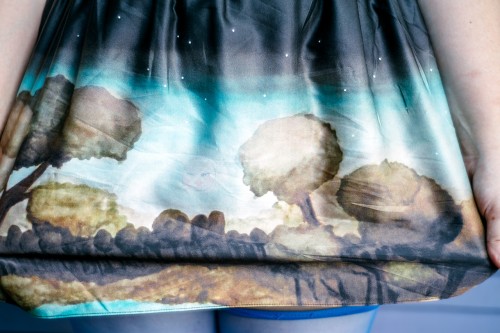 I've been in love with this gorgeous Rococo Skirt by She and Reverie for ages now, so I finally took the plunge in their generous July 4th sale! Their miniskirts have always reminded me of ballerinas – and we all know that I can't resist ballerina inspired lingerie and loungewear. I was pretty nervous about buying this, since I knew it would be short and I honestly can't remember the last time I wore a miniskirt. The Rococo Skirt was also unlike anything in my wardrobe, so I was nervous I wouldn't have anything to wear it with. It turns out that I was wrong on both counts and that it worked out really well, as you will see further down.
If you're new to She and Reverie, here's the short version: head designer and all around lovely person Quinne creates stunning art prints and turns them into loungewear that really doubles as daywear. Almost everything from the brand can be worn as outerwear, which makes the pieces really useful. All pieces are made in New York with luxury fabrics, so you know that your purchases are both beautiful and ethically made. This skirt comes from the "Stars From Her Fingertips" collection, which focuses on modern princess imagery.
It turns out that this skirt goes with multiple things that I already have, which makes it a great fit for my regular wardrobe. While this definitely isn't my normal vintage inspired style, my favorite basic shirts from Steady Clothing and my blue Vienne Milano thigh highs match perfectly. In fact, I could match two shirts from Steady Clothing with it!
This is definitely a miniskirt and I don't think I'd wear it without stockings, but I do love it with them. I'll probably pair it with these tights from Les Queues de Sardines in the winter along with a plain colored cardigan. I think it would even look cute with black tights and a black cardigan as the focus of an outfit. I seem to already have a lot of mental plans for this skirt, which means it's a good fit for my wardrobe.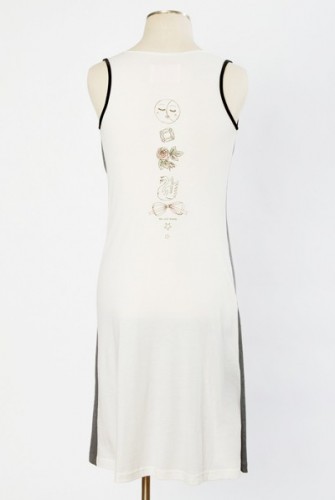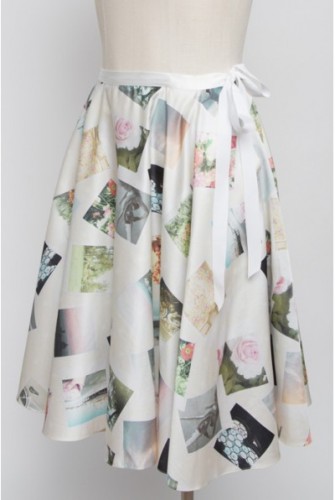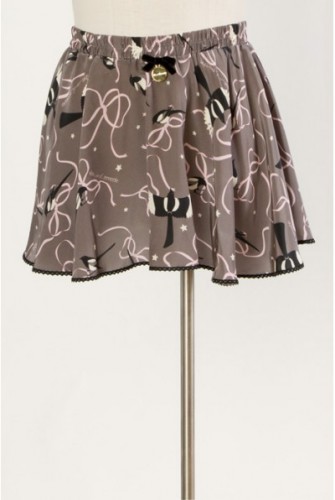 As for sizing, I'm wearing a L here and it fits perfectly. These skirts have elastic waistbands and a ton of stretch, so I'd email Quinne and ask her about sizing if you're concerned. Now that I know that this skirt is so great, I'm tempted to try out some other pieces from She and Reverie that I've had my eye on. There are supposed to be some more ballet style miniskirts made out of tulle coming out, so I may find myself tempted to try those as well.
If you're in the 12/14 size range and you've been lusting after a She and Reverie piece, I definitely encourage you to go for it! Their size range is much wider than advertised and the loungewear is just lovely.
What do you think of this look? Have you tried anything by She and Reverie?