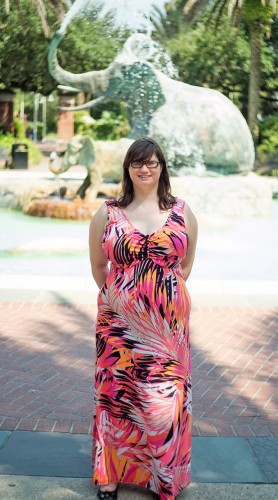 I'd seen and envied both Darlene and Erica's dresses from Bolero Beachwear, so saying yes was easy when the founder of Bolero Beachwear offered me two different maxi dresses from their new line to try out. I haven't had a great maxi dress for a few years, so I was excited about a DD+ specific version.
Bolero Beachwear is a small company based in Florida that makes stylish and all purpose clothing for women with DD+ cup sizes. They currently produce short dresses, tunics and these new maxi dresses that are perfect for insanely hot summer weather. All of their dresses are made in the USA. Every piece is machine washable and can go through the dryer, which is a huge bonus. Bolero Beachwear dresses are also pretty wrinkle free, which makes them great for traveling and beach vacations.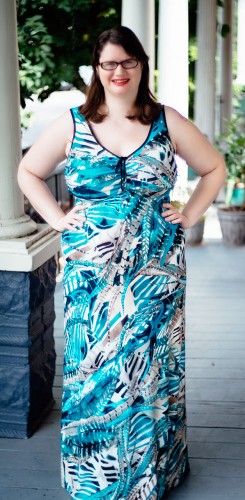 While I've worn these a bunch since I was sent them, I thought the real test would be a super hot day in the New Orleans summer. I ended up at the zoo, which was a great test run for the dress. It was comfortable and held up perfectly in the horrible heat and humidity. While these aren't my usual style, I've really enjoyed having them for hot and casual days where I just can't stand the thought of getting dressed up. I know that Erica wears hers throughout the year with sweaters over them, so these definitely aren't just for summer depending on your style.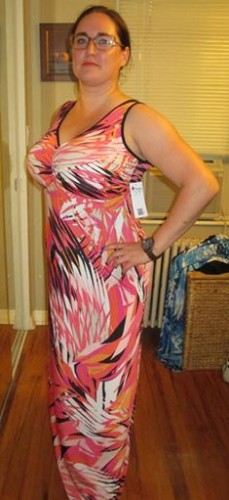 What really makes these dresses work is the level of detail in the design. All dresses come with a drawstring that allows you to adjust the neckline for as much (or as little) coverage as you want. The upper sections of each dress are lined as well, which means you can wear a bra with a pattern or a bright color under them and it won't show through. I wish all dresses were designed this thoughtfully!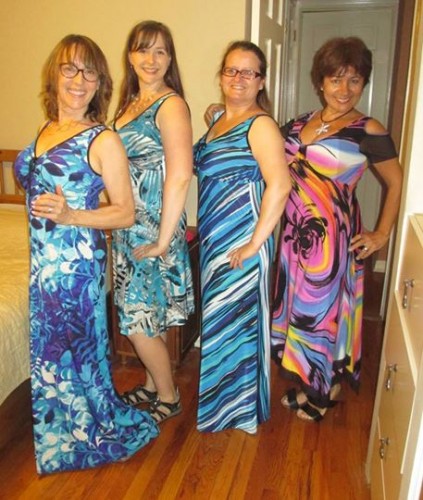 As you can see from some of the photos that came out of Darlene's Busty Clothing Swap, these dresses look great on a really wide range of body types. It's rare that I find a dress that I love and I feel like my mother would love, but these are it. They come in a wide range of colors and patterns, as well as plain black and white for those of you who aren't fans of such loud clothing.
I've washed and worn these dresses a bunch of time now and they're still good as new! I'm incredibly impressed with Bolero Beachwear and will be back for more, especially if they produce some dresses down the line that are more vintage in style. However, I loved how these maxi dresses inspired me to step out of my comfort zone and try something new this summer.
If you want to get a dress of your own, contact Erica at A Sophisticated Pair or the owner of Bolero Beachwear through their Facebook page. Other boutiques that carry Bolero Beachwear are Mystique Lingerie in Texas, Sea Cup and Up in Florida and Lion's Lair in in Florida.