I wasn't originally intending to post today, but I couldn't help but get excited when I saw the new Ayten Gasson liberty print collection had gone up online. I've bought multiple pieces from Ayten in the past and absolutely recommend her – and this new collection has me thinking about treating myself to another set!
"Orla" translates to Golden Princess, which is a throughly appropriate name for this elegant yet funky liberty print fabric. The collection includes a great range of pieces, including an eyemask and a cool vintage inspired teddy that reminds me of a 1940's camiknicker. I've got my eye on either the camisole/knicker set or the teddy at this point, but every piece is beautiful. Ayten will do custom sizing, so feel free to contact her about your measurements and needs.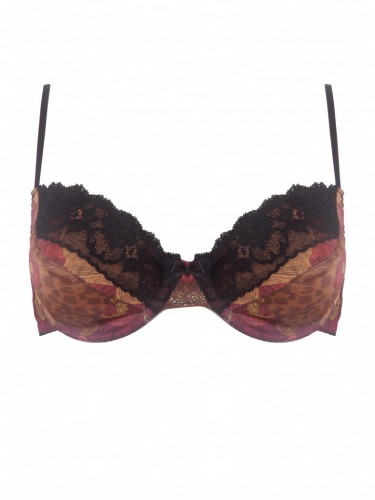 Orla Underwire Bra by Ayten Gasson:
If you're in the right size range this bra would make a beautiful set with the matching eyemask and knickers. It's currently available in 32B to 36D.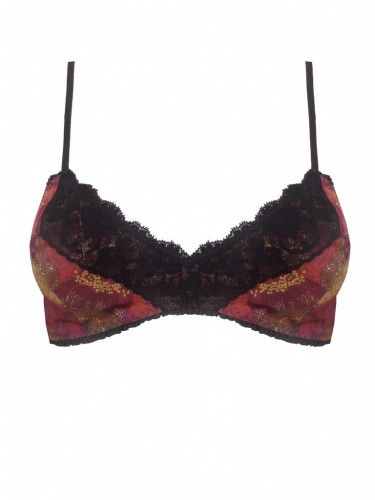 Orla Silk Bralet by Ayten Gasson:
If you want something less structure, this wireless bra comes in small, medium and large (or custom size) and would be a great luxury lounge piece.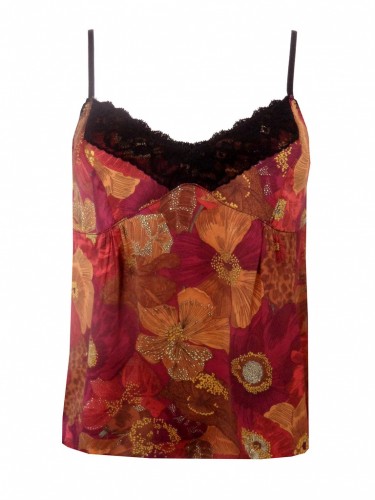 Orla Camisole by Ayten Gasson:
If bras aren't your thing (or you're not in the size range) this bias cut camisole would be perfect for a custom size order. You can match it with the Orla knickers and use it as outerwear as well. It would look super cute with skinny jeans and a plain camisole for a night out.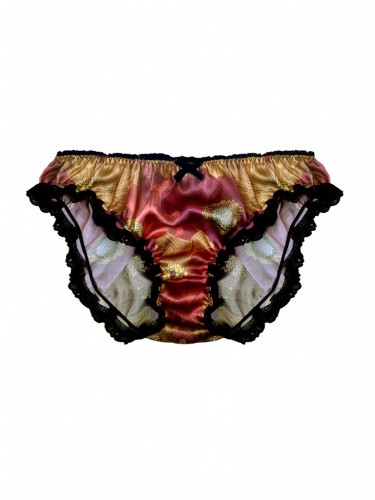 Orla Silk Knickers by Ayten Gasson:
Pair these with any of the options above for a gorgeous special occasion set, or just a treat for yourself.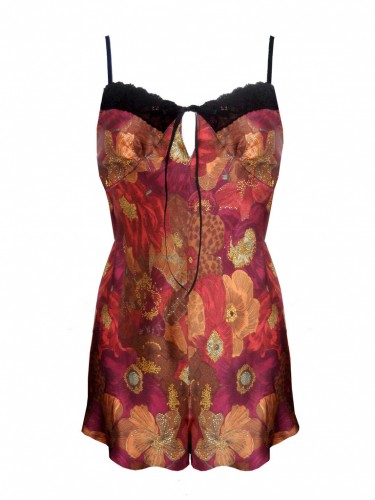 Orla Silk Teddy by Ayten Gasson:
This teddy has a strong vintage feel, but the modern liberty print keeps it feeling innovative and young. I absolutely love this piece and can see wearing it all the time.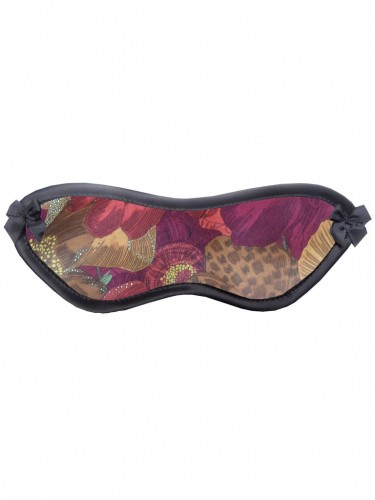 Orla Eyemask by Ayten Gasson:
If you want a dash of luxury, these eyemasks are great. They also make great gifts for lingerie lovers if you're unsure about sizing.
Which piece is your favorite?