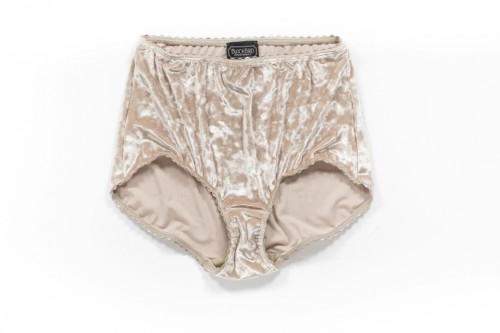 Blackbird Underpinnings made waves earlier this year by raising over $40,000 on Kickstarter for their lingerie collection based on sultry female icons of the 1920's and 1930's. They've thankfully launched their webshop just in time for the holidays, which means everyone can access their first collection, Maven. I contributed to the Kickstarter, so these come from the first cutting of these panties, although they're now available in the webstore in both champagne and black velvet. I got these months ago, but couldn't stomach the idea of reviewing crushed velvet panties in 95 degree heat.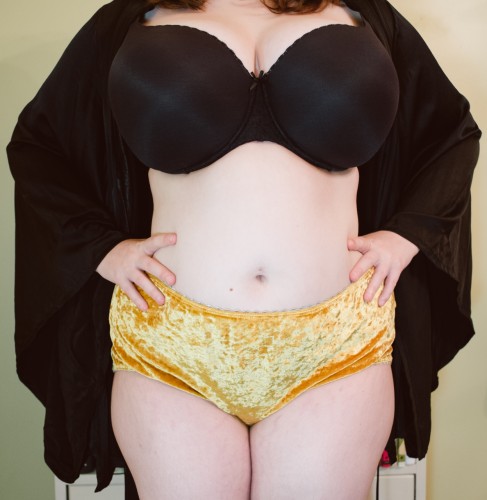 Now it's nice and chilly here, these are just the kind of thing I want to be wearing. I bought the XL, which technically fit my measurements but in reality are actually slightly large on me. This may be due to the stretch in them. While I'd size down if I bought these again, I wouldn't expect the silk pieces to have the same fit. For the record, the robe is here is the Sophia Robe by La Lilouche that I've had for years now.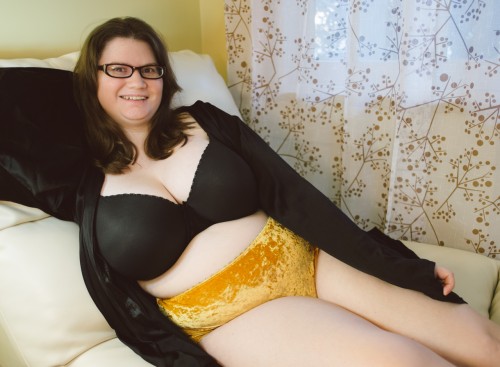 It's always a risk trying out a new brand through a Kickstarter, but I was incredibly pleased with these panties. The crushed velvet is thick and luxurious, while the construction details are thoughtful and well done. While these panties are at a higher price point ($55) they'll hold up to a lot of wear, unlike many other brands that I can think of. I've handwashed them multiple times at this point and they've done fine, but I also cheated and put them through the dryer on delicate this last time and they came out fine. The color in the picture is fairly accurate, although the color on the site looks a little less ouvertly gold to me. If you're set on one of the other, I'd email the ladies over at Blackbird and ask which one is more accurate.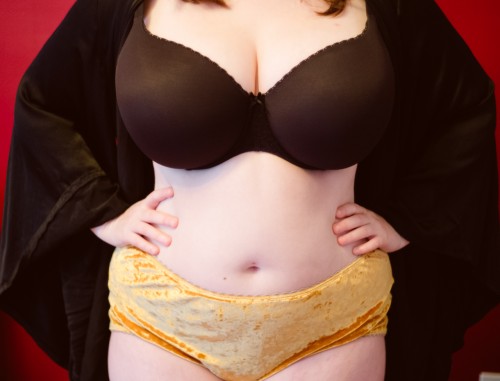 The Edith panties are insanely comfortable – they're like wearing a cozy blanket, which is perfect for chilly winter weather. They'd also make a great holiday gift in this colorway.
I"m a big fan of Blackbird Underpinnings currently and I can't wait to see what they have in store for the future. The current collection only offers black and champagne pieces (which aren't where my tastes naturally lie) so I'm eagerly wondering if they'll expand their color palatte for further collections. Us crazy color hogs need pretty vintage inspired lingerie too! In the meantime, I'll be getting lots of use out of these panties and drooling over this Coco Chanel inspired silk romper.
Have you tried Blackbird Underpinnings? What do you think of their pieces?