We're going to switch in full holiday glamour gear in two days or so around here, but I wanted to put out one more gift guide for those of you who need more general lingerie gifts. Here's the truth – not all gift certificates are built alike. By being selective about where you purchase a lingerie gift certificate, you can give your loved one access to sizing advice, discounts, special orders and more. You can also help support a local small business! So before you buy that gift certificate from Bare Necessities or Figleaves this holiday, take a look at these smaller and more informed alternatives.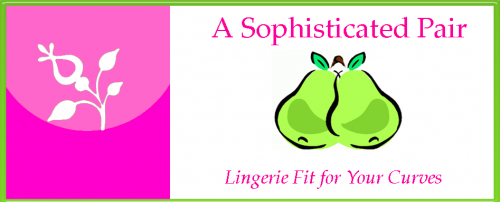 We're going to start with A Sophisticated Pair, because it's where I buy most of my lingerie. In fact, because of Erica's great special order and pre-order policies combined with her customer service, it's where lots of lingerie bloggers shop. So what sets this small shop in North Carolina apart? It's pretty much down to Erica. She's exactly what a lingerie shop owner should be: helpful, sweet and completely able to help you try new things that are still somehow in your comfort zone.
A Sophisticated Pair also has an amazingly great pre-order and special order policy that gives you a discount for planning ahead. Since Erica has limited space and can't stock everything, she discounts pre-orders and special orders so you can still get what you want. This applies to lots of bra sets as well as loungewear and lingerie – I've ordered pretty much everything through this policy in the past year or two.
If you want to know the dirty details, here they are:
If you pay within two weeks of your items arriving, you get 10% off special orders or 15% off pre-orders. If you pay after 2 weeks but within 4 weeks, you receive 5% off off special orders and 10% off pre-orders. After four weeks, there's no discount.
In this case, a gift certificate gets you advice, discounts and a personal lingerie shopper to help you find the perfect new lingerie set.

Butterfly Collection is another place that is small but mighty – in fact, they're currently online only. Like A Sophisticated Pair, Butterfly Collection owes it's success to Claire, it's determined and smart owner. Their Skype fittings allow you to have an expert help you from anywhere in the world and their bra size calculator is incredibly accurate (the only other truly accurate one online is actually at A Sophisticated Pair). If you want to find a great bra and check your fit in the process, this is the place to try.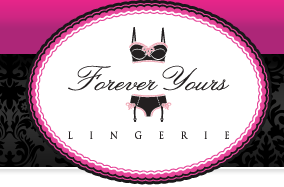 Forever Yours has both a traditional boutique and an e-commerce side to their business, but their real strength is their photography. This may seem like a silly point to focus on, but it's a major part of the reason that Forever Yours has had so much exposure through various lingerie bloggers and the internet – they reshoot stock photos with the bras on size appropriate models. This means that plus size bras are shot on plus size women and full bust bras are shot on models above a G cup. It's one of the few boutiques online where you can browse their shop and see what a bra might actually look like on you. In addition, they also carry several full bust/plus size brands like Ulla that are nearly impossible to find anywhere else. They don't have gift certificates available online, but you can call the store to get one.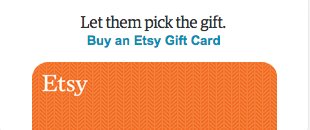 If you are buying for someone who loves lingerie by independent designers but you don't know exactly what they want, Etsy is still your best bet. While more independent designers are funneling e-commerce through their own sites these days, most still maintain active Etsy stores where you can access them all in one spot. This gift certificate means access to the best independent lingerie designers in the world, all with the ability to create custom pieces just for the person you love.