Holiday lingerie sets are actually fairly difficult to put together a gift guide for, simply because "holiday" looks and feels so different depending on who you are. I've tried to include colors that reference multiple cultural traditions as well as some basic pieces that are perfect for those who want something just a tiny bit different. This guide is obviously made up of full bust options, but it includes both standard full bust and fuller figure options.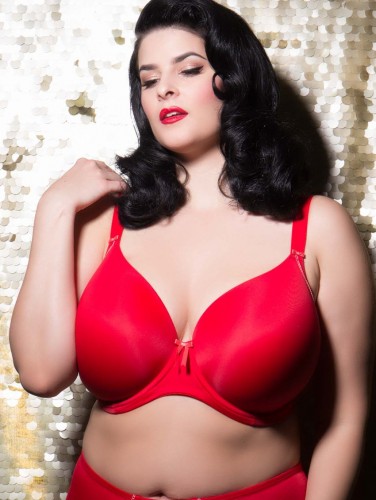 Bijou Bra and Panty in Red by Elomi:
If you love the basics but also love holiday colors, this seamless convertible Bijou bra by Elomi is perfect. It's got a J-hook so it can be worn as a regular back or a racerback bra and disappears under even thin layers of clothing.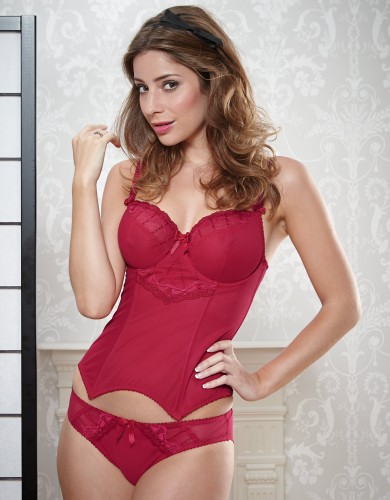 Lola Luxe Basque by Bravissimo:
I bought the purple version of this several years ago and wear it all year long, so I'm thrilled to see Bravissimo come out with this red version. This is perfect for holidays but also for wearing under a sweater dress to work. It's rare to run across a truly comfortable basque, but this one feels great on and goes up to a K cup.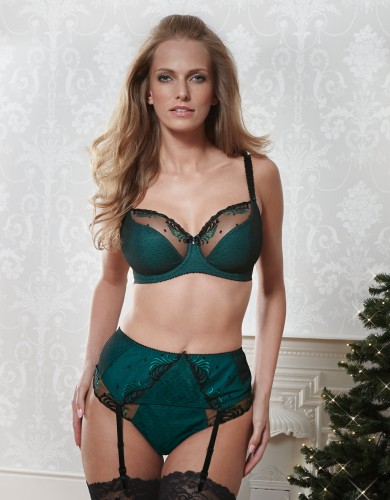 Can Can Set by Bravissimo:
There's lots of Bravissimo bras on this list, because they have such a strong set of holiday options it's hard to not feature them! This is another one that is seasonally perfect and another option doesn't exist anywhere else. The dark green is flattering, the details are elegant and it can be worn all winter long.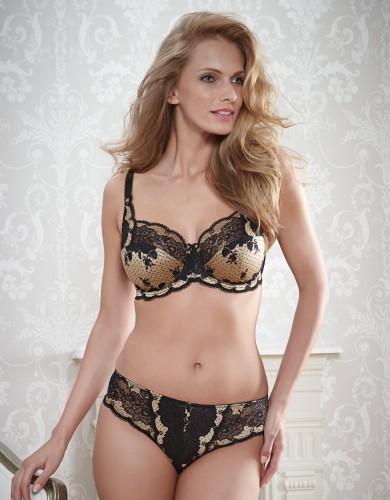 Clara Bra and Panty by Panache:
I love gold lingerie because it can be so many things at this season. This set reminds me of everything from Christmas ornaments to the gold wrappers of Hanukkah gelt. It's also comfortable and wearable every day.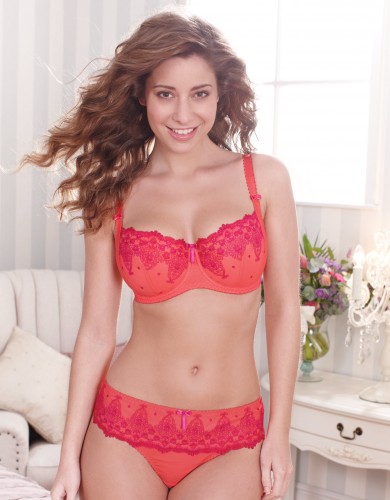 Rococo Charm Set by Bravissimo:
So coral and pink isn't really traditional, but I love this set and it feels like the holiday to me (this is what I mean about holiday stuff being subjective). The half cup bra cut is unusual and sexy, but it's still a set that will see lots of wear on a weekly basis.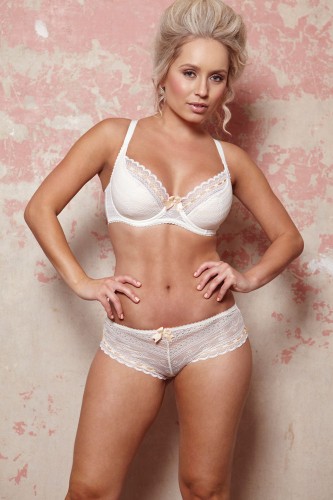 Lilana Bra in Creme by Tutti Rouge:
Winter whites and creme are some of my favorite cold weather colors, so it's no wonder that I'm especially in love with this Liliana set right now. It looks like it could be on an extra from the Nutcracker. If you like sets that are beautiful but also function as basics, this is a great buy.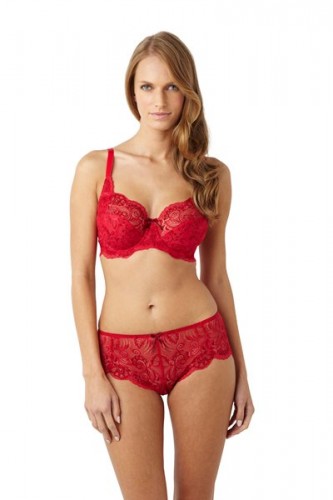 Panache Andorra Bra in Scarlet:
Panache is known for bringing out variations of successful bra designs, so I feel like I should note that this is the same bra design as the Clara above. The Andorra is all lace, while the Clara is stretch lace and a stiffer metallic satin. If you like classic red lingerie at this time of year, this beautiful yet basic Andorra set is seasonal and pretty.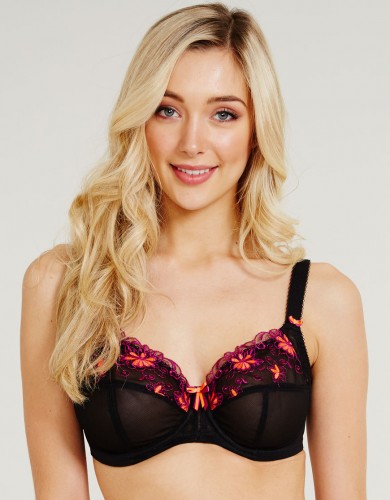 Tessa Bra and Panty by Elomi:
This is another option if you like the basics with a bit of style, this is a great and less traditional option from Elomi. The colors are a little more tropical, but it's a nice set that reads as both special and wearable.
Which set is your favorite? Have you tried any of these bras yet?