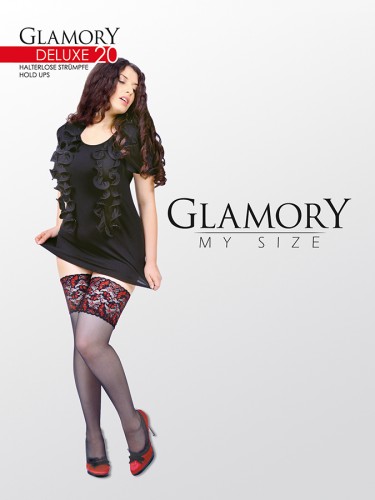 I am always nervous about stockings reviews, as I'm kind of hard on hosiery. I'm a total klutz so I tend to run into things, tear them accidentally, or just snag them putting them on:  I was extra pleased that Glamory Hosiery felt like I could manage to try three pairs of stockings without totally destroying them. They sent me three pairs of stockings to try, all of which were different! As a result, this review is obviously going to be pretty picture heavy.
Note: These are all thigh highs (and hold up well on their own) but I couldn't resist breaking out all my cute lingerie sets with garters for this review. I don't wear them enough.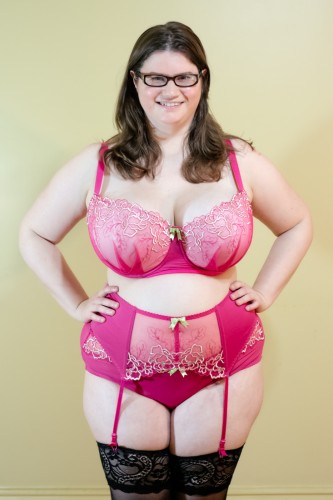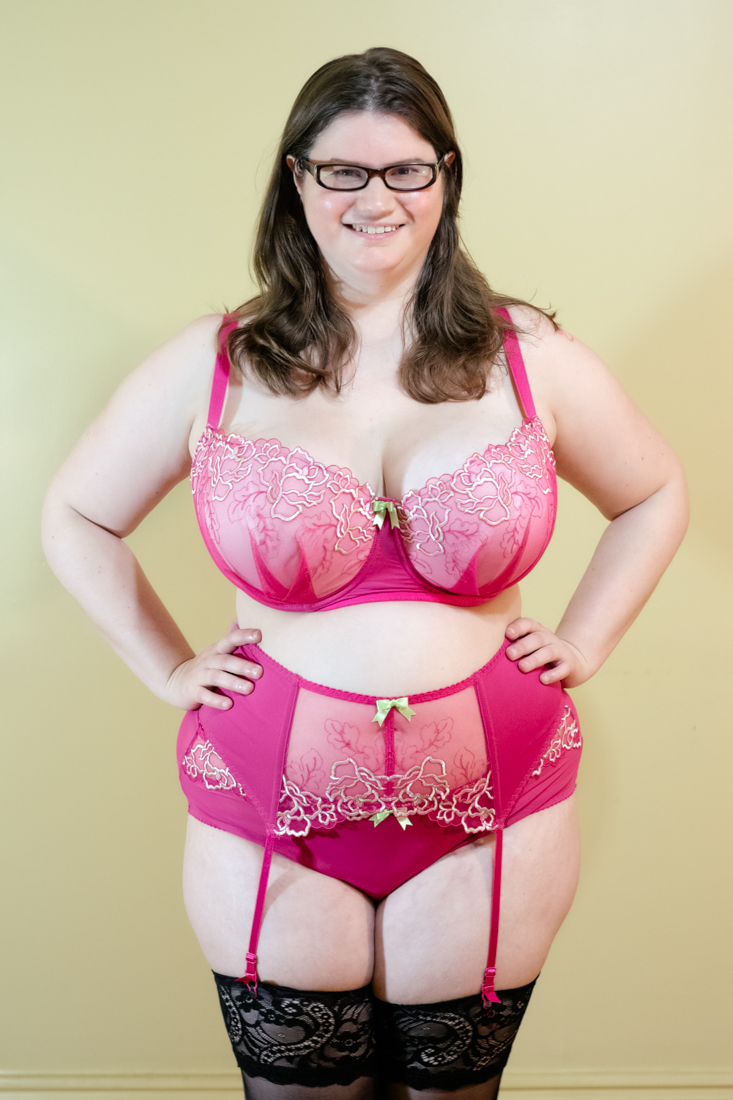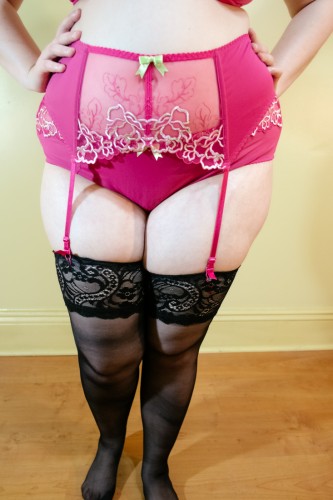 These stockings have a lovely lace top and a standard backseam, although they're a modern stretch style and not fully fashioned/retro style. I've paired them here with an older version of the Carmen Set by Curvy Kate. These were incredibly comfortable and soft, unlike lots of thigh highs that I've tried.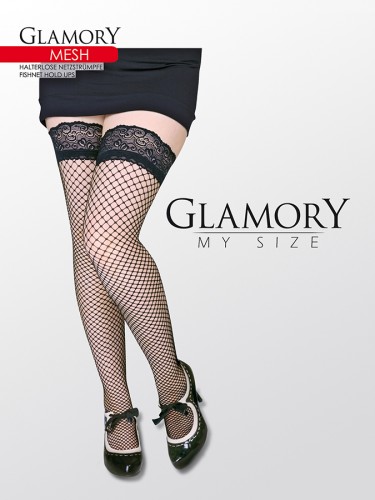 This is my first pair of fishnets! These are wide net fishnets, which means that they're more fun than work friendly. They're cute and flirty and I can see pairing them with all kinds of cute dresses for evenings out. I've paired these with a set by Addition Elle (the full review will be up at The Lingerie Addict next week).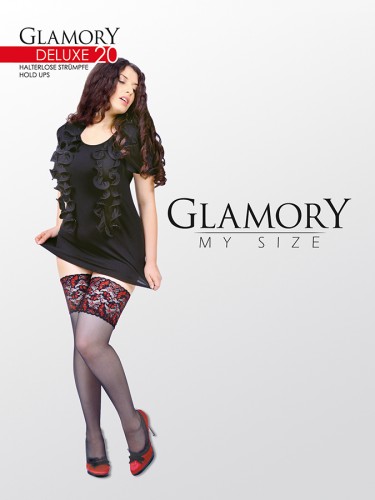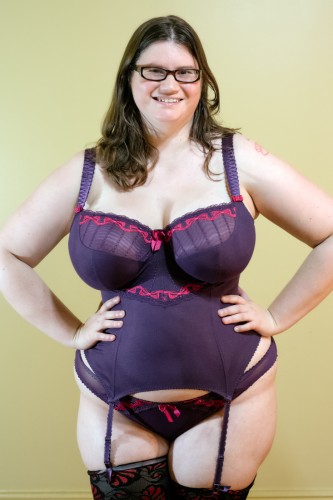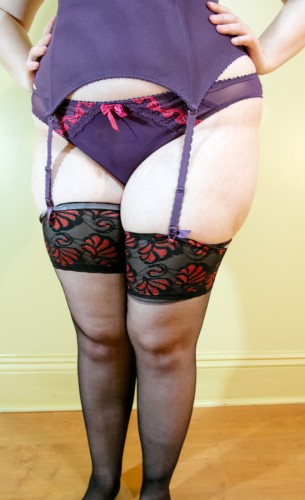 The final pair is the Deluxe 20 thigh highs, which this gorgeous red pattern on the top. I love how well it pairs with my favorite ever basque from Bravissimo – the Lola Luxe. This colorway is still available on sale, but they have a new red version that I really want as well.
All three pairs of stockings fit really well and stayed up nicely – they're easier to wear by themselves than with garters, obviously. I really love thigh highs during warmer weather, as tights can feel really constricting in a southern climate. It's hard to find thigh highs that work for plus size ladies, so I'm thrilled to see companies like Glamory closing the gap. The size chart is incredibly accurate – these all fit well based on my measurements. I'm incredibly pleased with these comfortable and durable thigh highs – I haven't even destroyed any of them yet with multiple wears.
Have you tried thigh highs? Do you prefer thigh highs, stockings, or tights?