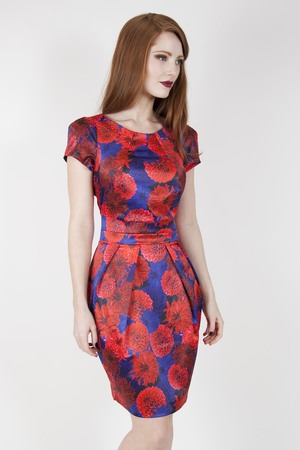 If you're into lingerie, then you'll recognized the Playful Promises brand name. What most people don't know is that Playful Promises has a clothing line as well! Whistle and Wolf uses eye-catching digital prints to create clothing that is both classic and trendy. I've heard that their sizing runs generously, so I went ahead and picked up two of their tailored dresses in their latest sale. This is a continuity style for Whistle and Wolf, so if it works for you then you'll have lots of prints and patterns to choose from.
I picked up both dresses in a UK size 16, which roughly translates to a US 14. This is the largest size that Whistle and Wolf makes, so I was a little unsure whether it would actually fit or not. When my package showed up two weeks later, I was incredibly surprised by how perfect the fit was.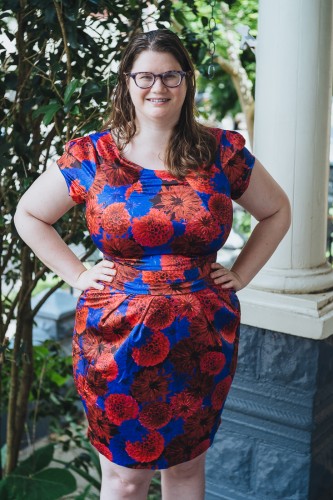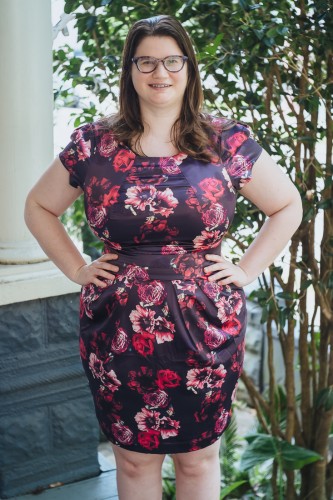 While neither of these are my "usual" style, I really like the way they look and feel. Each dress is made of a stretch satin and fully lined with more stretch fabric. The waist panel is extremely structured, like a built in cummerbund. It means these dresses mould well to your curves where they need to, but still create a nice defined silhouette due to the belt-like waist panel.
I love a great floral print, so these prints are just perfect for me. They'll be multi-seasonal, work perfectly with cardigans and tights and have a whole range of colors to use for accent colors. While I adore the pink and purple print, the navy blue and red floral one may be one of the best prints I've seen in a long time. My only advice is to ignore the size charts: I'm several inches over the maximum measurements shown on the charts and these dresses fit just fine.
On sale, both of these dresses came to around $50, which is a steal for the look and quality. Dresses usually retail for around $85, which I think is on par for the quality, tailoring and materials.
What do you think of Whistle and Wolf? Have you tried them yet?