In the past few years that I've began learning more about this beautiful little world of lingerie, I've found that I've tried to shop more with independent designers who have a more personal connection with their garments, as well as the design process. Is it more expensive? Yes, but if you're looking at luxury lingerie, then you probably already know that you're getting more than what you're paying for when it comes to attention to detail, handmade talent, and top quality materials.
After all of the reviews, Instagrams, retweets, and visits to her studio, it should come as no surprise that one of those independent designers, Angela Friedman, has stolen my heart. You know her for her high-end lingerie which is full of variety–each collection offering a slightly different vibe. The vintage feel of her first collection, Versailles; The whimsical creativity for the modern woman from Muse; Or Sorbet from this past summer with it's feminine pastels and breezy designs, giving you every excuse to have the laziest summer yet.
So why am I still gushing over this girl? She's expanded her inventory yet again, this time with a new diffusion line:
Ever wondered where Tinkerbell, Cinderella, Thumbalina, Sleepy Beauty, and the rest of the princess gang ended up? After we "outgrew" their fairytales and happy endings, it's not like they stopped existing entirely. And I think most of us still have a hint of that magical world hiding within us, even if it is just a tiny glimmer of fairy dust… Enter, Fairytales by Angela Friedman. The lingerie diffusion line for every woman who's still struggling to accept that maybe she's not going to grow up to be a fairy princess, but this is pretty darn close.
What's stayed the same is her less-is-more mindset (you can still have clean lines and a streamlined shape while balancing fun embellishments), the meticulous attention to detail (only she could make the elastic lining in the waist and leg openings look beautiful), and that special touch of femininity to make you feel like the prettiest girl in the world (no elaboration necessary here).
What's changed is, most notably, the price point. Staying true to the term "diffusion line", the garments from Fairytales are marked at prices considerably less than the rest of her collections and range from $18 to $80. You'll also notice it appeals to a younger crowd—with colors straight out of a box of candy hearts and spunky ruffled hearts on the bum, the term "Fairytales" couldn't be more fitting.

While I mentioned this was geared more towards a younger crowd and had a more playful vibe, there's no shortage of options to choose from. There's four different styles of the Sweet Tooth Knickers (completely sheer, ruffled trim, heart ruffles, and tiered ruffles), which all coordinate colors with the Sweet Tooth Bralette, as well as the Babydoll (all available in blue, purple, and pink).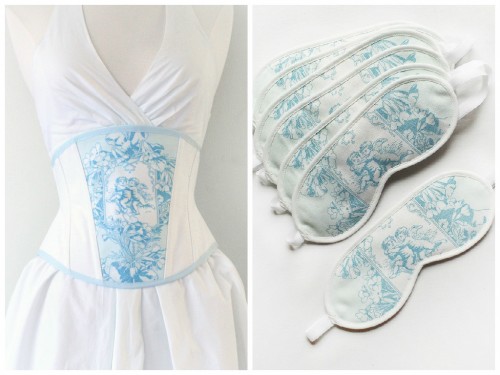 You'll also spot some cherubs flying through this collection, with the storybook-inspired graphics on a super soft Sleep Mask, as well as the Waspie Corset.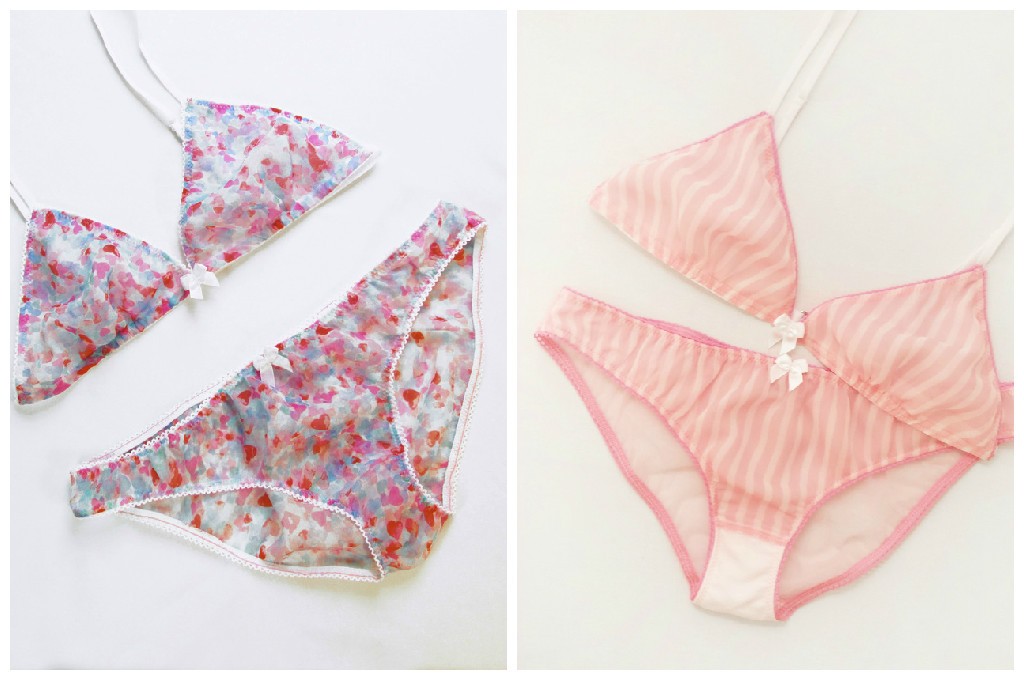 One thing you'll always remember about Angela Friedman's traditional collections is that they are filled with silk! She couldn't stay away for the diffusion line and has added in some printed-silk options like the Love Me Silk Knickers and Bralette, as well as the Lily Silk Bralette and Knickers. Because even Candy Stripers deserve the finest fabrics…
I got to pretend to be a supermodel for a hot minute when I pranced around in the Sweet Tooth Babydoll and Cherub Sleep Mask, and yes, Angela's regal cat Clarence even decided to come out and play. The fit was easy and true to size from the other garments I own from here, the Babydoll and Knicker are both size small.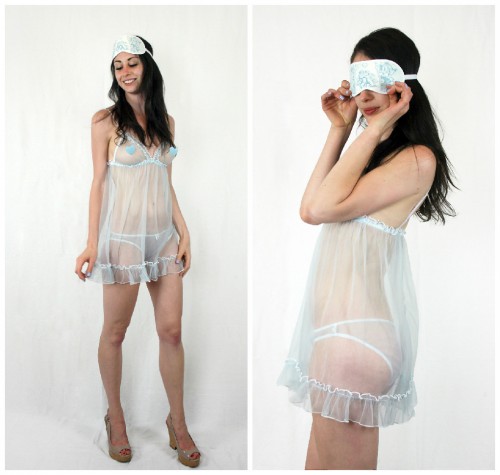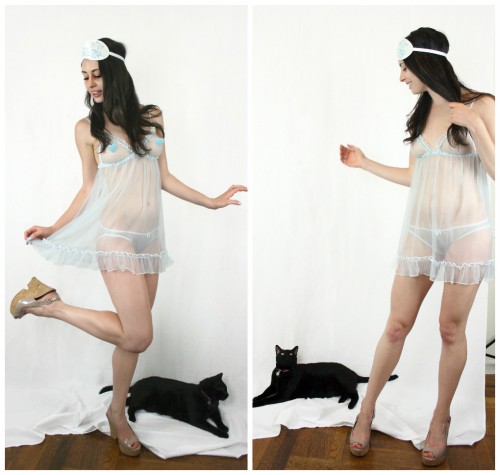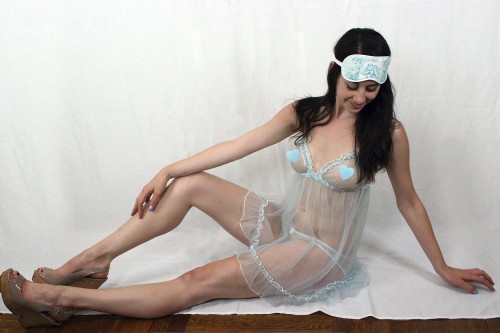 All of the items featured from Fairytales can be found and purchased here, and the rest of the Angela Friedman collections can be found and purchased here. Tiara and magic wand not included.
Be sure to follow @fairytalesbyaf on Instagram for a healthy dosage of princess inspired images!