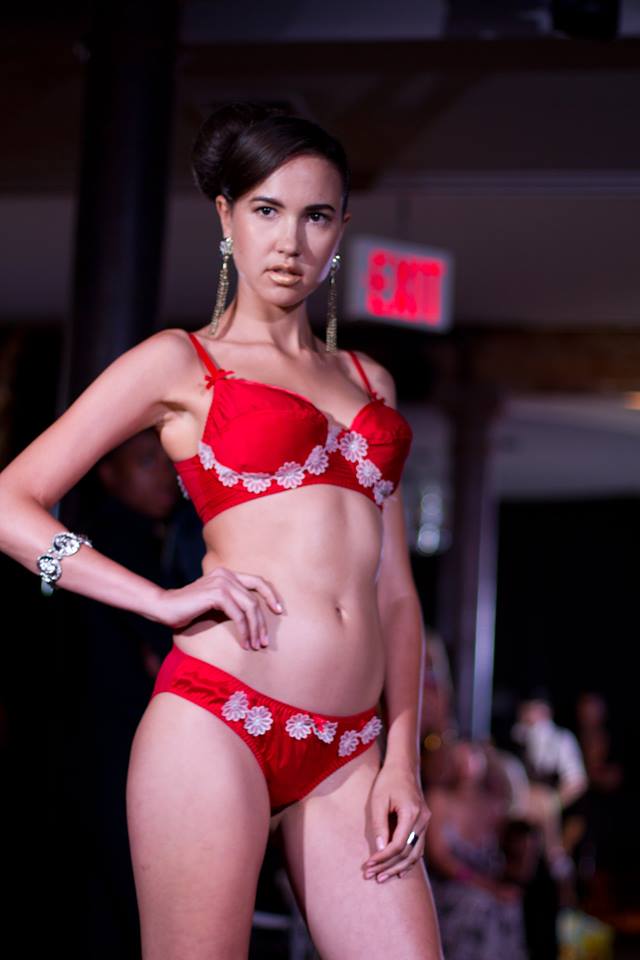 These samples were provided by Louise Ferdinand Lingerie. All thoughts and opinions are my own. 
I've been admiring Louise Ferdinand Lingerie from afar for a long time, so I was absolutely thrilled when Sandra (the head designer) offered to send me some sets to try! Since I got to pick, I immediately went to my lingerie happy place: lots of red lingerie and completely impractical fancy designs. Consequently, I picked the Edie Rouge and the Genesis sets. Louise Ferdinand is one of the only luxury lingerie lines catering to to women above an H cup, so I was really eager to try it out for myself.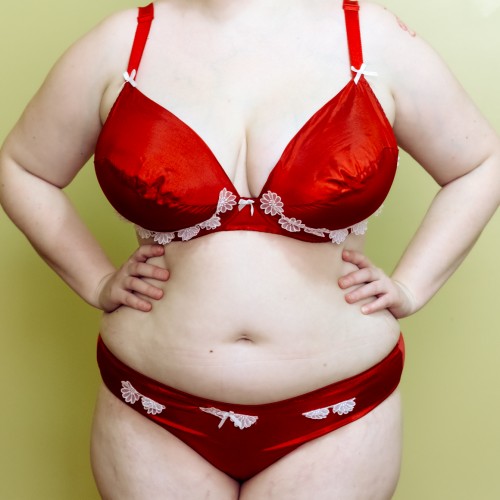 I went with my standard 36H and the XL knickers in both sets. In retrospect, the knickers were a little tight and I wish I had asked for a size up, but they were still wearable. I was a little nervous when I first tried the bras on out of the package, since they are a totally different construction than I'm used to. If you're expecting a Panache or Elomi bra, these are not those. These bras use luxurious fabrics, soft wires and low gores that don't tack. These create a more vintage shape, but it also makes them extremely comfortable. It also means they won't give you the super lift of the Polish brand bras, so don't expect that either. If you have smaller shoulders, you'll have to pull the sliders on the fully adjustable straps all the way through to the very front (near your collarbone) to get a more traditional fit.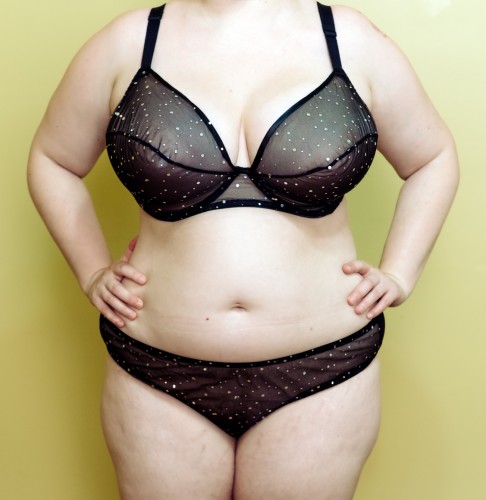 Once you get over what these bras are not, it's easy to fall in love with what they are – a comfortable and incredibly stylish vintage inspired bra. The fabrics are luxurious and light, which makes them breathable and easy in the recent summer heat. The trimmings are all handmade and the designs are truly stunning and unusual. The Edie Rouge set is elegant and beautiful, while the Genesis Set is truly one of the most unique designs I've seen in the full bust lingerie world. I've worn these frequently during our most recent heat wave and have really come to appreciate the design and materials as a result.
These bras were modeled on the brand's latest plunge bra shape, although they make full cup models as well. If you have soft breast tissue, you may want to go with the full cup models over the plunge versions. The low gores add comfort and sexiness, but it does mean that softer tissue is more likely to migrate out of the bra cup without a strong gore there to hold it in place.
If you're looking to splurge on a luxury bra that is a little less structured, Louise Ferdinand Lingerie is a really great place to start.