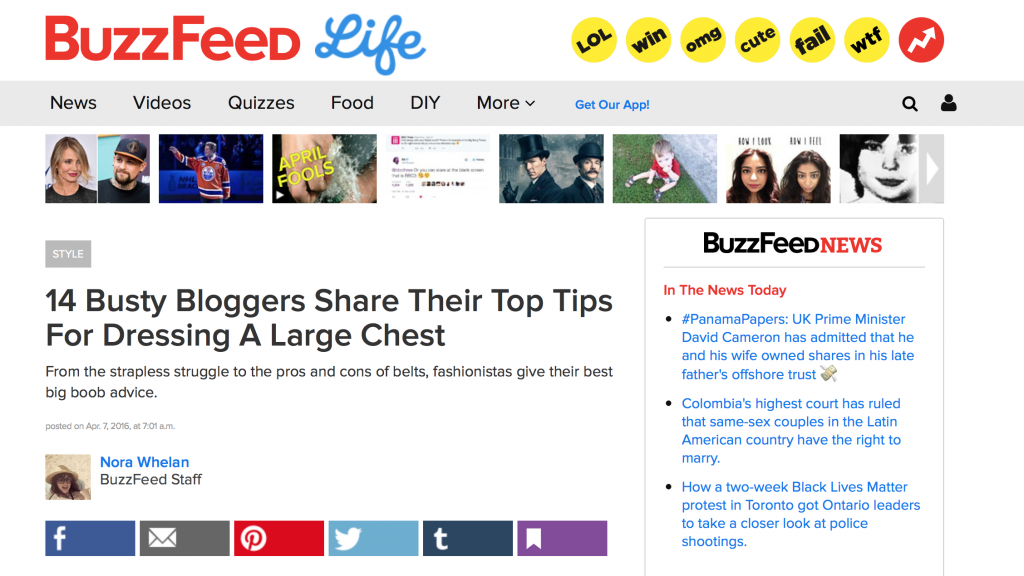 I am so excited to be featured as a fashion expert (along with some other amazing ladies) on Buzzfeed today!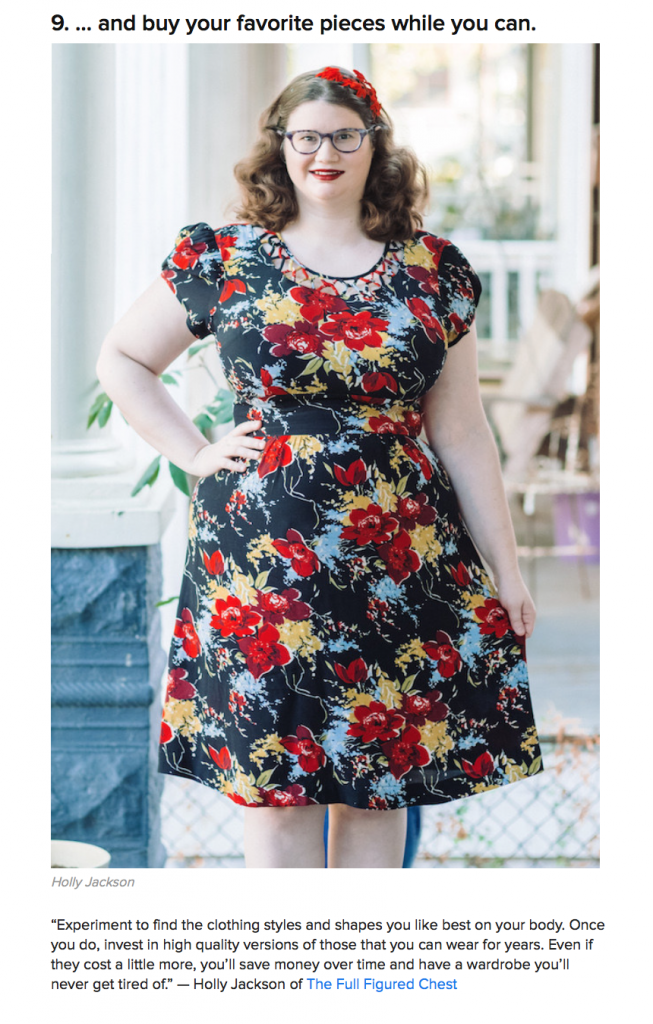 I've already gotten a bunch of questions about my dress, so I wanted to leave the answer here in case you guys wanted to grab one. This is the Lupe style from Trashy Diva in Forget Me Not Floral Print, which was a new print for them earlier this year. I picked it in part because of the interesting cage style neckline that actually works well with a bra! It's a super curve friendly dress and I totally recommend it if there is one in your size range left.
Don't forget to check out the whole article here, as it's got some really great fashion tips and some really beautiful photos in it!