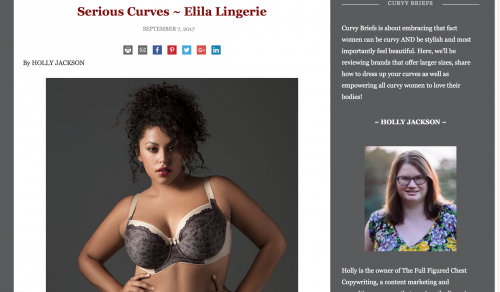 I've been sitting on this for awhile after finding out earlier this summer, but I'm incredibly excited to officially be the Curvy Briefs columnist over at Lingerie Briefs now!
When I went to my first Curve, Ellen Lewis was one of the industry figures that everyone talked about. I know so many amazing women connected with her (including my super favorite editor over at The Breast Life) so it's been a pleasure to get to know her better over the past month or so.
If you follow my writing, it won't be a surprise that my first column is a spotlight on one of my absolute favorite brands: Elila. There are some great new photos from their fashion line (the tulip bra alone is worth your time) and I share some personal stories about why great lingerie is so important to me.