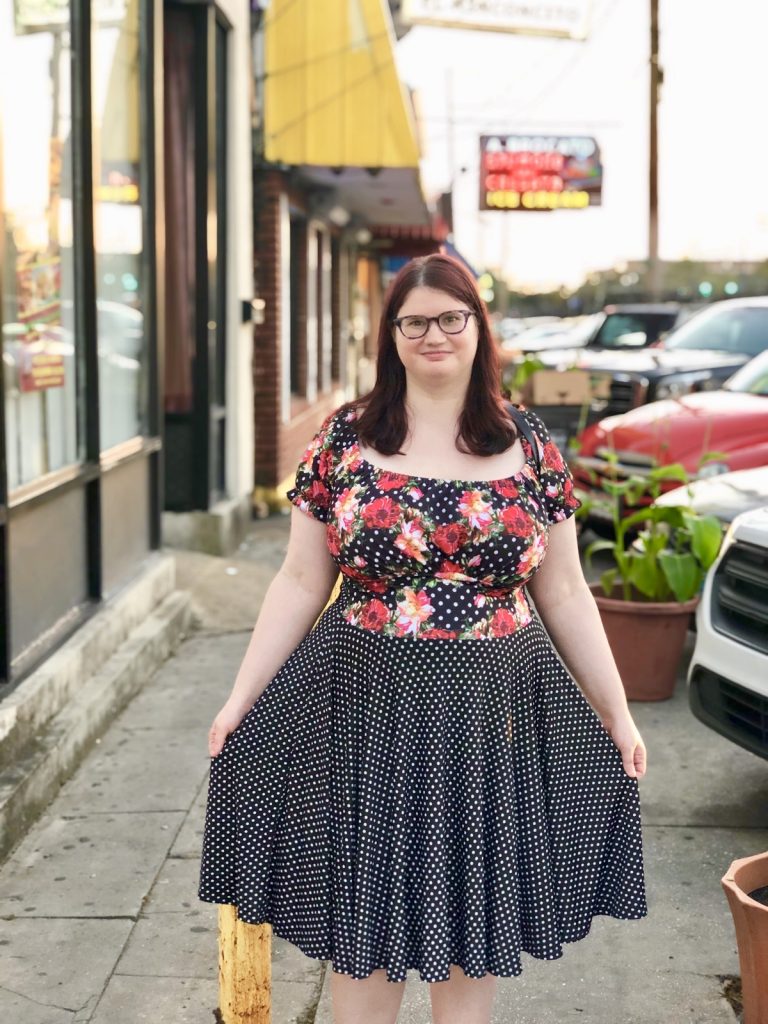 I was lucky enough to be the recipient of this lovely dress several months ago, and I feel bad because I've been wearing it too much to be able to write it up! Bolero Beachwear has been making incredibly great pieces this year that have mostly been inspired by Patricia's travels to places like Spain and Hawaii. This dress in particular was inspired by her trip to Spain, where she saw flamenco dancers and fell in love with their traditional costumes. She came back determined to make a version that could translate to regular wear and was curvy friendly!
Unlike every other Bolero Beachwear dress I've had, this one has a full built in crinoline underneath! It gives this skirt a gorgeous full swish which makes it feel really dramatic and glamorous.
One of the things I really love about small companies like Bolero is that they can frequently do small customizations to pieces that really make them work well for a particular customer. They already customize to a customer's height, but I also asked Patricia to switch out the original flared bell sleeves for a more standard cap sleeve so I could wear this with my navy blue suit jacket from Eloquii for work! The blues aren't an exact match, but I've still been wearing it a lot for more professional occasions as a combination.