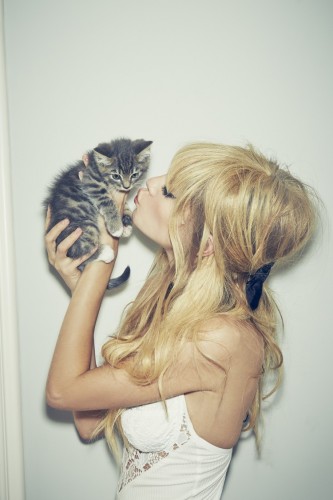 For Love and Lemons is one of my all time favorite brands. I don't actually own anything from them because I usually try to do the responsible thing and pay all my bills before buying lingerie. And when I do decide to splurge, I usually choose independent lingerie designers because supporting small businesses is something I try to do frequently. Regardless, scrolling through the look books for For Love and Lemons always seems like a valid use of my time, and one day I will own every single thing. Until then, check out their latest line, "Dream Girl" Summer Skivvies 2015, and some of my favorite picks!
Aside from the fact that their model is a TOTAL BABE, I love, love, love the mod 60's look they went for. And kittens always help.
The brand designs outerwear as well as lingerie, although most of their items could probably be crossed over from one department to the other. For instance, I have had my eye on this Luau Maxi Dress for months, waiting patiently for it to go on sale (and as a result, no longer be available in my size). As you can see, the sheer fabric, and strategically places embroidery carries over to their outerwear too.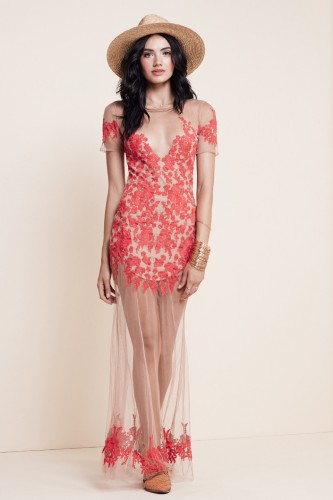 All of the images are from the Summer 2015 Dream Girl collection, however most are not available yet for purchase. If you can't wait to start making your own captions come to life, check out the Spring 2015 line, Wanderlust which is available through their online store.
You can check out more of their outerwear here, more of their lingerie here, and follow them on Instagram (@forloveandlemons) to constantly feel like you need to go change into something more fabulous.